A Leader in Kidney Care Innovation

DaVita® ranked #2 in innovation among health care medical facilities on the 2019 FORTUNE World's Most Admired Companies® list.*
DaVita proudly provides life-saving kidney care for more than 200,000 patients—but we're more than just a dialysis provider. At DaVita, we're focused on transforming care delivery to improve quality of life for our patients and are committed to bold, patient-centric care models, implementing the latest technologies and moving toward integrated care offerings. We're providing patients with the high-quality, affordable care they deserve—and it shows. DaVita was ranked #2 in innovation among health care medical facilities on the 2019 FORTUNE World's Most Admired Companies.
Transforming
Kidney Care
For more than 20 years, we've been evolving care across the entire kidney care continuum—keeping our efforts patient-centered and moving forward. DaVita is a leader in the kidney care community, spearheading innovation in dialysis to improve quality of life and accessibility of care for all kidney patients regardless of socioeconomic status, language or race.
Learn more about DaVita innovation
Improving Quality of Life for Thousands
Our goal is to give kidney patients more moments with their loved ones while still getting the life-saving treatment they need.
To that end, DaVita has 1,500 home dialysis centers in the U.S. that support more than 25,000 patients who dialyze at home. Patients who perform peritoneal dialysis (PD) at home may have fewer hospitalizations4, lower Medicare costs5 and better transplant outcomes.6
DaVita is making significant investments in innovations for patients who dialyze at home:
Interactive therapy education—Engaging educational content for all patients to support active, informed modality choice
Remote patient management—In-home technologies that keep patients connected to their nurse on a daily basis and provide enhanced clinical support
Simpler home dialysis starts—High-touch support to help patients have a smooth start on home dialysis
Virtual care delivery—Tools to enable care delivery to patients without a visit to the clinic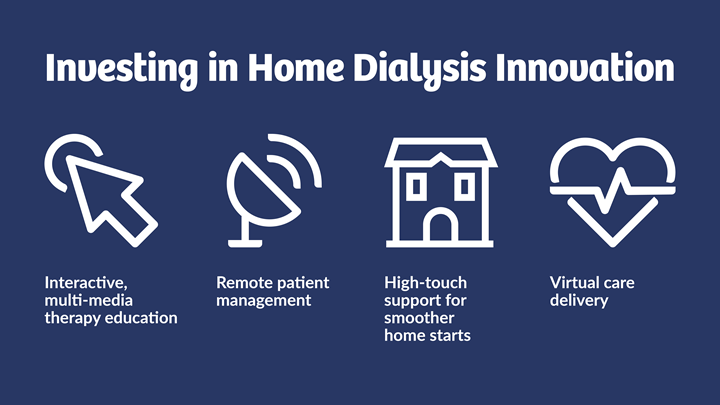 Saving Lives through Innovation
The kidney care industry has significantly improved length and quality of life in dialysis patients through innovations in care delivery. Because of these improvements, mortality rates decreased by 21 percent from 2005 to 2015.2 This decrease leads among other disease states such as cancer, diabetes and congestive heart failure.7,8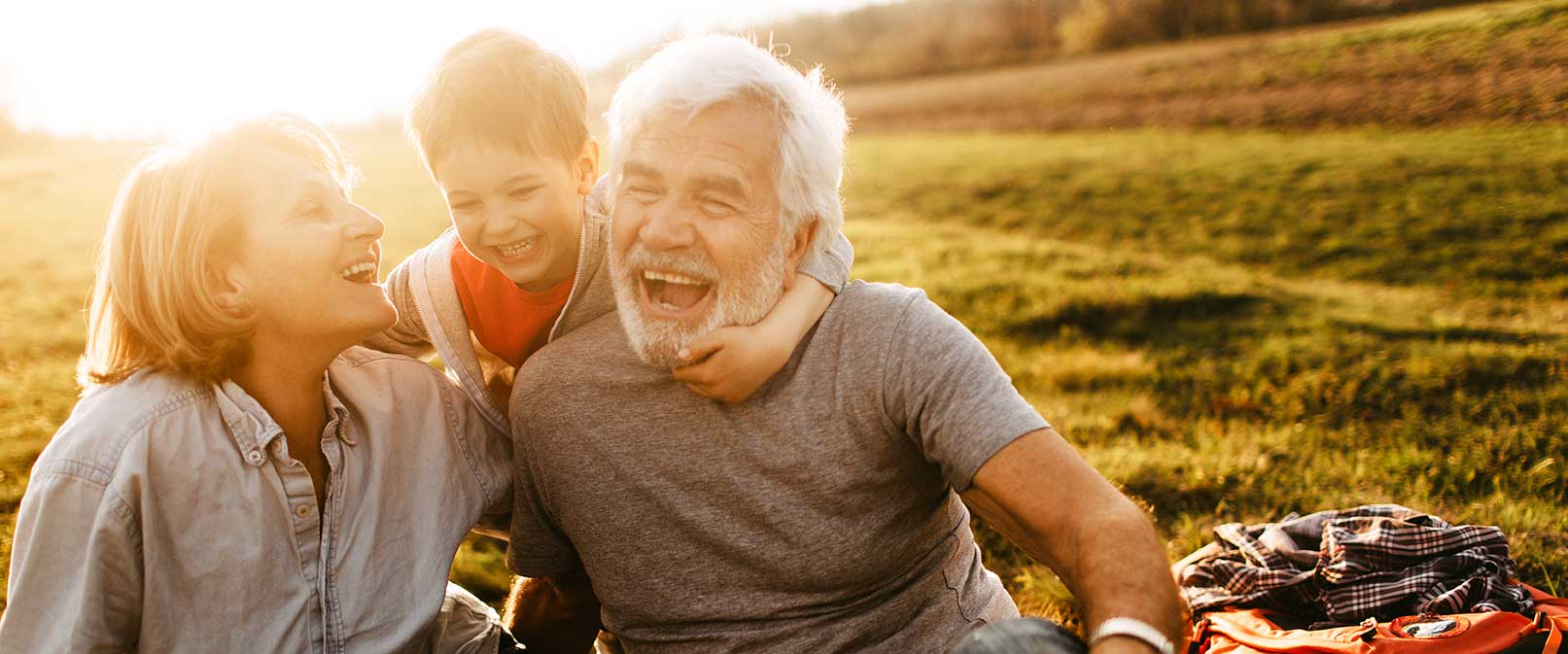 Educating Patients
At DaVita, we know that educating patients about chronic kidney disease, from diet and nutrition to modality and transplant options, can make an incredible impact on their quality of life and, ideally, help slow the progression to dialysis. In 2012, we launched Kidney Smart®, a no-cost, comprehensive and interactive kidney education program. Kidney Smart is a community resource and has educated more than 160,000 people since its inception.5 Attending a Kidney Smart class has led to positive outcomes for many patients:
30% fewer hospitalizations3
38% fewer missed treatments once on dialysis3
Six times more likely to start with a home modality3
Learn more about Kidney Smart ›
More Innovative DaVita Partnerships
Get in Touch
To learn more about innovations in the kidney care industry and at DaVita, contact us at innovation@davita.com.
*From FORTUNE Magazine, February 2019, ©2019 Fortune Media IP Limited. FORTUNE and The World's Most Admired Companies are registered trademarks of Fortune Media IP Limited and are used under license.
Sources: 1. Nephrology New & Issues. July 2017. | 2. USRDS Annual Data Report, 2017. | 3. Internal DaVita data, 2012-2017. | 4. Fried L et al. Am J Kidney Dis. 1999 May;33(5):927-933. | 5. USRDS 2016 Annual Report. | 6. Molnar, MZ et al. Clin J Am Soc Nephrol. 7: 332–341, 2012. | 7. USRDS Annual Data Report, 2017. Reference Table H.4. | 8. National Institutes of Health, National Institute of Diabetes and Digestive and Kidney Diseases, Bethesda, MD, 2017.