Insurance Coverage for Dialysis

Insurance Coverage for Dialysis
Welcome to the DaVita® Insurance Coverage for Dialysis guide.
Understanding insurance can be difficult on its own. Understanding insurance as it relates to kidney disease and dialysis can be especially complicated. Here are some health insurance basics, things to consider when choosing a health plan and where to get support.
Types of Health Insurance
There are different types of health insurance designed to meet different needs. The most common types of insurance for people with kidney disease:
Employer group health plans
Individual coverage
Medicare, including Original Medicare and Medicare Advantage
Medicaid
Medicare supplement plans ("Medigap")
To learn about the above and more, visit our Common Types of Health Insurance page.
Things to Consider When Choosing Health Insurance
1. Dialysis benefits: Make sure the plans you consider include dialysis as a benefit.
2. Transplant options:
If you are considering a transplant:
a) Make sure plans you review cover transplant services and your preferred transplant center is in the plan's provider network.
b) Be sure to consider both pre- and post-transplant out-of-pocket costs or your expenses for transplant-related services not covered by insurance, as they may vary by plan.
Advise your transplant center immediately if you plan to make an insurance change.
3. Provider network and access: It is important to review the plan's provider network to ensure your preferred providers are covered. This includes your dialysis center, nephrologist, primary care physician, and any other provider's services you need.
4. Family vs. individual coverage: If you want to cover family members in addition to yourself, you should consider plans that provide more than individual coverage.
5. Prescription benefits: Not all plans cover the same drugs, so make sure to review the prescription benefits and medication list for each plan.
6. Other benefits: If benefits, such as dental and vision, are important to you, also consider these when reviewing plans.
7. Out-of-pocket costs: It is important to review all out-of-pocket costs when going over plan options, which can include the deductible, coinsurance, copays and the premium.
Maintaining Your Health Insurance is Very Important
Typically, health insurance pays for some, if not all, of your dialysis treatments, labs and medications. To help you understand your insurance benefits and options, give your insurance coverage information to your DaVita insurance counselor or social worker (if a current DaVita patient) or patient advocate (if you have chronic kidney disease and are not on dialysis) so they can properly review your needs and answer your questions.
Information You Need to Know About Your Insurance
What type of insurance do you have? (Employer group health plan, Original Medicare, Medicaid, etc.)
Who is the policy holder? (You, your spouse, a parent, etc.)
Where does the coverage come from? (Through active employment, retirement policy, COBRA or government insurance such as Medicare or Medicaid, etc.)
Freedom of Choice
People like to know that they have choices in life. We like to make our own decisions—from where we shop at to what neighborhood we live in. Every day we make choices and many of them relate to health care.
Choices about our health care are some of the most important decisions we make. Having a doctor who truly listens to your concerns, an insurance plan that covers all your health needs, and quality care (where you feel safe) all play into this matter.
Dialysis is no different when it comes to having a choice. As a dialysis patient, you should receive treatment at the dialysis center of your choice. While choosing, you should consider things such as distance, if your nephrologist regularly visits the center, and if the center is in-network with your insurance.
As a patient, know you have rights and we are here to help you with your insurance questions.
Good Faith Estimate and No Surprises Act
Congress passed a bill titled the No Surprises Act that is intended to bring greater transparency to health care costs. As part of this bill, health care providers, including DaVita, are required to give notice of a Good Faith Estimate to uninsured and self-pay patients of the charges they should expect for care, starting on January 1, 2022. For questions or more information about your right to a Good Faith Estimate, visit www.cms.gov/nosurprises or call DaVita's Patient Resources team at 1-866-580-6470.
Related articles on DaVita.com
Related articles on DaVita.com
Insurance Support
Need help understanding plan options and coverage differences? We're here for you.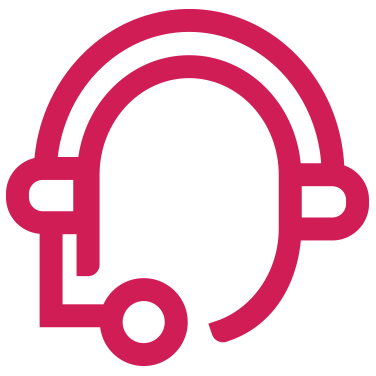 If you have kidney disease, but have not started dialysis, call the Patient Advocate Helpline: 1-833-410-0243.

DaVita dialysis patients, talk with your social worker or DaVita insurance counselor or fill out our Insurance Support Form.
Take a Deeper Look at Treatment & Services
Call 1-800-424-6589 now to talk to one of our placement specialists or start a search.
Learn to manage your kidney health.
Get your questions answered in a no-cost Kidney Smart® class.