COVID-19 Information

You are part of the DaVita family. Your safety is our top priority.
Last updated December 31, 2020. The guideline information on this page is for the United States only. For guideline information outside of the U.S., please contact your country's health authorities and care teams.
Latest Updates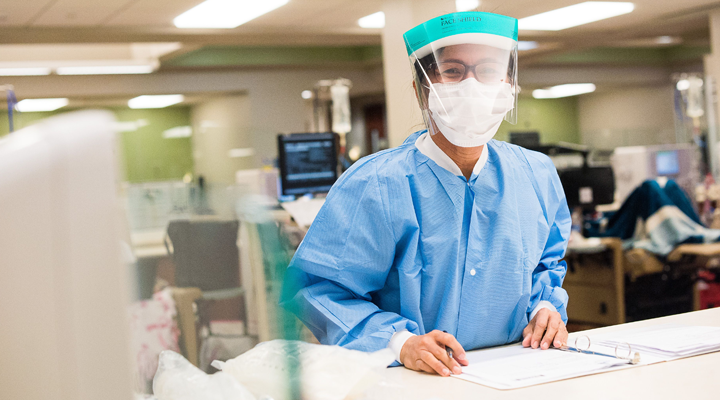 Important Patient Information
Together, we are facing unprecedented times. Please know we are here to listen to and support you—you are not alone. On this page, you can find resources to help you and your loved ones stay healthy and safe. If you have questions, please CALL 1-800-400-8331.
Tips on What You Can Do as a Dialysis Patient
DaVita is working hard to make dialysis centers as safe as possible. As a dialysis patient, here's what you can do to protect yourself.
Emergency Preparedness
For information about stocking up on kidney-friendly food, having adequate medication supply and staying in touch with your health care team, read the following articles:
Frequently Asked Questions