Baked Shrimp Rolls
Diet Types:

Portions: 6

Serving Size: 2 rolls

Ingredients
2 cups Napa cabbage 
1/2 cup carrots
1/4 cup green onions
2 tablespoons fresh cilantro
1 teaspoon ginger  root
1-1/2 cups raw shrimp
1 tablespoon hoisin sauce
1 teaspoon brown sugar
1 teaspoon garlic powder
1/4 teaspoon red chili flakes (optional)
3 tablespoons water
12 egg roll wrappers 7" square
Nutrients per serving
Calories 208
Protein 16 g
Carbohydrates 30 g
Fat 2 g
Cholesterol 91 mg
Sodium 292 mg
Potassium 255 mg
Phosphorus 166 mg
Calcium 65 mg
Fiber 1.5 g
Preparation
Preheat oven to 400° F. Set egg roll whappers out to thaw if frozen.
Finely shred cabbage and shred carrots. Thinly slice onions and chop cilantro. Grate ginger root.
Clean and finely chop shrimp.
Add cabbage, carrots, shrimp and green onions to a preheated non-stick skillet.
Cook over medium heat until shrimp are pink and veggies are translucent and soft, stirring occasionally (about 8 minutes).
Add cilantro, hoisin sauce, brown sugar, garlic powder, ginger and red chili flakes.
Mix well, so spices are evenly distributed.
Cook 2 more minutes, and then remove from heat, draining off excess liquid.
While veggie shrimp mix is cooling, spray a baking sheet with canola oil and set aside.
Arrange spring roll wrappers on a cutting board (or other clean surface) and fill as follows: Place one heaping tablespoon of cooked mixture in each, diagonally, about one third from top of wrapper, and not directly in center. Fold two opposite edges of wrapper over the filling, and roll in the shorter side first, and then the longer side, until roll is complete.
Dip a finger into the water and rub along edge of completed roll to close, and place folded edge side down on baking sheet.
Spray each filled spring roll with canola oil spray.
Bake for about 20 minutes, turning after 10 minutes. Rolls should be lightly browned and crispy.
Want more delicious kidney-friendly recipes like Baked Shrimp Rolls?
Sign up now for a FREE myDaVita account and get instant access to:
25+ cookbooks from DaVita dietitians
Over 1,000 kidney-friendly recipes
DaVita Diet Helper meal plans and shopping lists
SIGN UP NOW
Download Free Cookbooks
Get instant access to recipes and kidney diet tips from DaVita dietitians.
GET MY FREE COOKBOOKS
539,947 Downloads so far!
Renal and renal diabetic food choices
1-1/2 meat
2 starch
1/2 vegetable, low potassium
Carbohydrate choices
2
Helpful hints
12 ounces of raw shrimp yields about 1-1/2 cups when chopped. 

Instead of egg roll wrappers substitite spring roll wrappers (also known as rice paper  or spring roll skins). The carbohydrate, sodium and phosphorus content are lower.

If hoisen sauce is unavailable substitute low sodium soy sauce or plum sauce.

Serve with low-sodium sweet and sour sauce if desired.
Submitted by:
DaVita dietitian Sara Eve from Pennsylvania.
Download Free Kidney-Friendly Cookbooks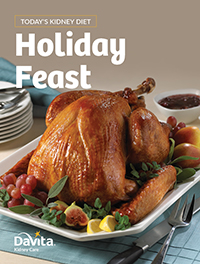 Get instant access to recipes and kidney diet tips from DaVita dietitians.
GET MY FREE COOKBOOKS
539,947 Downloads So Far!
My Kidney Diet. My DaVita Diet Helper.TM
Get 1,000+ recipes for quick and easy meal planning.
Recipes, tips and news for people on a kidney diet.
Access free kidney-friendly cookbooks from DaVita dietitians.
Discover DaVita Diet HelperTM
From planning meals to creating shopping lists, it's the easy way to manage a kidney diet.
More Recipes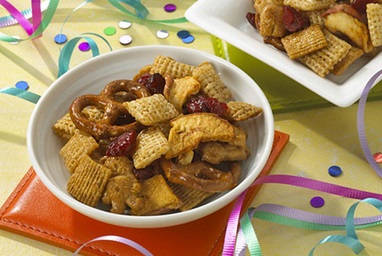 A DaVita dietitian shares a kidney-friendly snack that is both nutritious and delicious: Honey-Maple Snack Mix.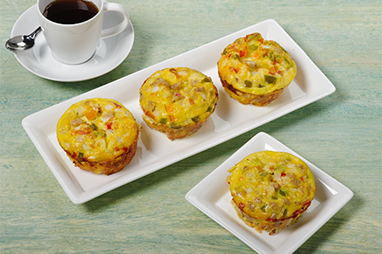 Egg Muffins are the perfect choice for an easy, high protein breakfast on the road. DaVita renal dietitian Christine serves these yummy muffins to her patients as well as her own family.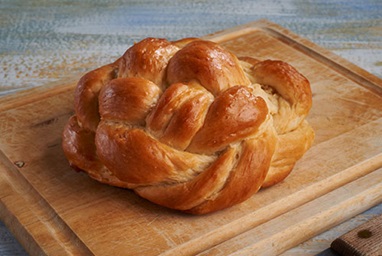 Challah is a simple yeast bread served on the Sabbath and Jewish holidays. Try Maryam's Heavenly Challah. It's so good it definitely lives up to it's heavenly name.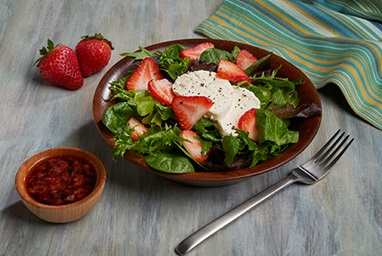 Sweet fresh strawberries and goat cheese combine with balsamic vinegar and extra virgin olive oil to make a healthy, delicious spring salad. Strawberry and Goat Cheese Spring Salad from DaVita dietitian Michele is sure to be a favorite.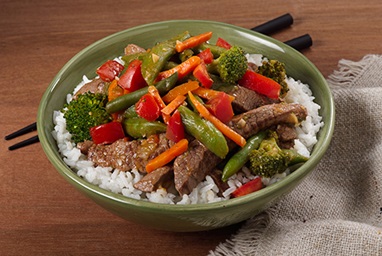 Now you can enjoy Chinese restaurant-style dinner at home thanks to DaVita dietitian Trisha and her kidney-friendly version of Broccoli and Beef Stir-Fry. It's much lower in sodium than the restaurant dish, plus you can easily adjust the beef to meet the protein requirement of your meal plan.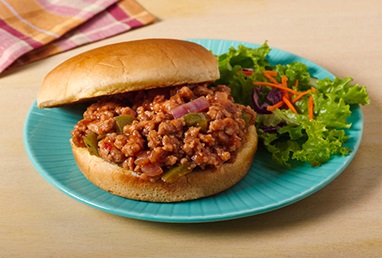 Enjoy a savory, family favorite that celebrates the Americana diner of yesteryear. DaVita renal dietitian, Tammy from Louisiana, shares a kidney-friendly recipe for Easy Turkey Sloppy Joes.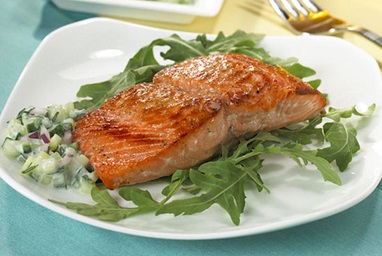 Try a tasty Honey Spice-Rubbed Salmon for dinner and you'll want to have it again for lunch the next day. This flavorful and kidney-friendly recipe is easy to prepare in the oven or on the grill.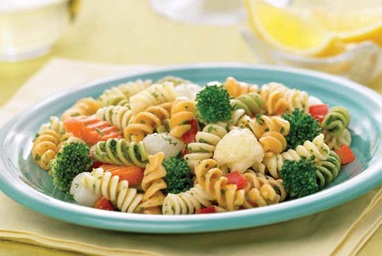 Pasta Primavera is a perfect kidney-friendly recipe to make for a large group.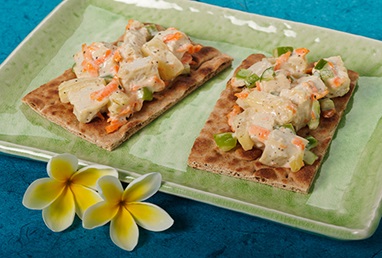 You don't have to travel to Hawaii to get a taste of the islands. Linda, a DaVita dietitian from Michigan, created Hawaiian Chicken Salad Sandwich, a kidney-friendly, high-protein sandwich that can bring you to a tropical state of mind wherever you are.
Your next kidney-friendly meal is only four easy steps away with Quick and Easy Ground Beef Soup. This combination of mixed vegetables, beef and rice is tasty and filling and a definite keeper for the quick meal file.
Most people hear "salsa" and automatically think tomato salsa, but really, salsa is a spicy sauce that can be created with any fresh vegetable or fruit that will make a tasty condiment. For people on hemodialysis, high potassium tomatoes are out and low potassium pineapples are in with this recipe for Pineapple Salsa.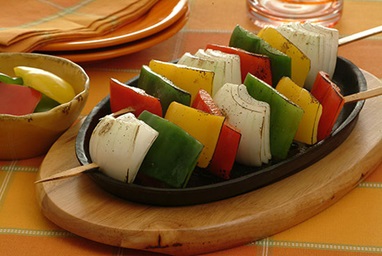 This colorful combination of bell peppers and onions can be grilled together and served with a grilled protein source of your choice. Flavorful, colorful and recommended on the dialysis diet, this kidney-friendly recipe for Grilled Multicolored Peppers and Onions is a great addition to a cookout.
Try the tangy kidney-friendly recipe for Lemonade or Limeade Base on your next picnic.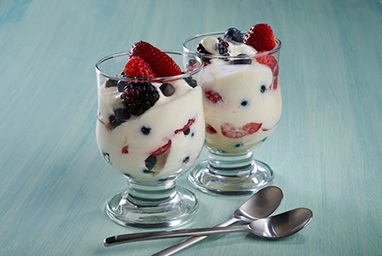 Besides being delicious, berries are loaded with powerful antioxidants that help strengthen the immune system and ward off disease. Accordingly, the kidney-friendly recipe for Triple Berry Protein Parfait from Tennessee DaVita dietitian Jamie packs triple the health boost because it's made with blueberries, blackberries and strawberries.