Sole en Papillote (Sole in Paper)

Portions:
4

Serving Size:
1 fillet and 3/4 cup vegetables

Diet Types:

Diabetes
Dialysis
Gluten-free
Heart Healthy
Higher Potassium
Ingredients
1 pound sole fillets, raw
2 teaspoons black pepper
2 teaspoons dried basil leaves
4 teaspoons unsalted butter
40 fresh snap beans
1/2 cup yellow bell pepper
1/2 cup green bell pepper
1/2 cup red onion
4 garlic cloves
2 fresh lemons
aluminum foil or parchment paper
Preparation
Preheat oven to 350° F.
To prepare using parchment paper (in papillote), fold parchment paper in half and cut into a large "half heart" shape. (Remember making Valentine's cards in grade school?)
Unfold paper and place one flounder filet, skin side down on one side of the heart-shaped parchment paper, leaving enough room around the edges to completely seal. Season each filet with 1/2 teaspoon ground black pepper and 1/2 teaspoon basil leaves. Place one teaspoon of unsalted butter on top of each filet. Set fish aside.
Trim snap beans. Parboil snap beans; set aside. 
Remove seeds from bell peppers. Finely dice peppers and onions. Mince garlic cloves.
Combine yellow and green peppers, onion and garlic in a bowl. Squeeze juice from lemons into the bowl. Mix well. Spoon about 1/4 of the mixture on the top of each filet. Place 10 snap beans aroundeach fillets.
To close parchment paper, fold the other side of the heart shape over to cover ingredients and crimp together to seal. Be sure to leave some room inside the bundle for heat expansion, which will happen as the fish bakes. Make sure it is airtight
Bake for 12 minutes or until fish flakes easily with a fork. After cooking, cut a U-shape in the top or the paper and fold open to serve.
Helpful hints
Use foil if parchment paper is unavailable.
Forty fresh snap beans is equal to 2 cups, if cut into 2" pieces.
Parboil means to cook partially by boiling for a brief period.
Any vegetable can be used in place of snap beans, such as: julienne yellow squash, zucchini, carrots, snow peas, etc. Thicker, tougher vegetables such as snap beans and snow peas need to be parboiled before steaming with fish to ensure doneness. Softer vegetables, including squash, can be substituted without parboiling.
Sole is also known as flounder. Substitutes include halibut and cod; both are just as delicious.
If available, substitute 1/2 tablespoon fresh basil for dried basil. For optimal flavor add it immediately after opening parchment instead of before baking the fish.
Nutrients per serving
Calories 185
Protein 23 g
Carbohydrates 8 g
Fat 6 g
Cholesterol 69 mg
Sodium 125 mg
Potassium 576 mg
Phosphorus 294 mg
Calcium 75 mg
Fiber 4.0 g
Renal and renal diabetic food choices
3 meat
1-1/2 vegetable, medium potassium
Submitted by: DaVita renal dietitian Christy from Alabama.
Download Free Kidney-Friendly Cookbooks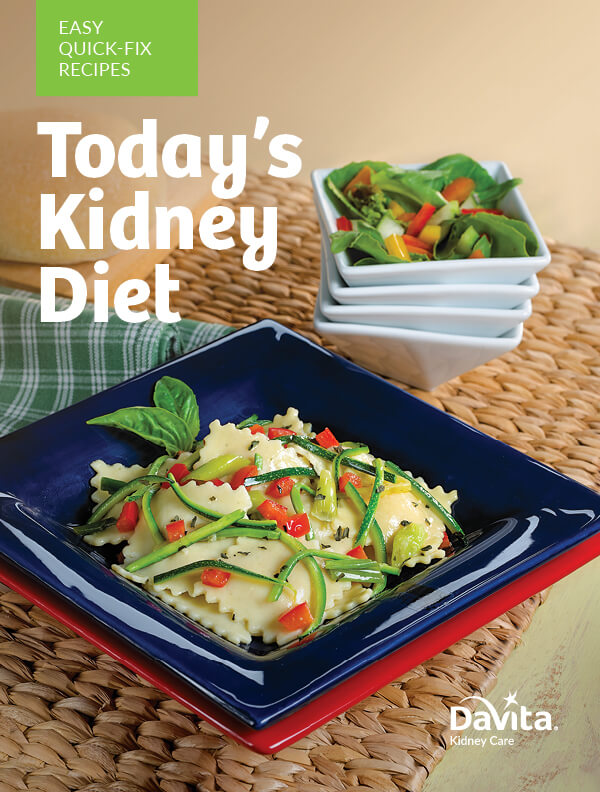 Get instant access to recipes and kidney diet tips from DaVita dietitians.
GET MY FREE COOKBOOKS
753,730 Downloads So Far!
Recipes, tips and news for people on a kidney diet.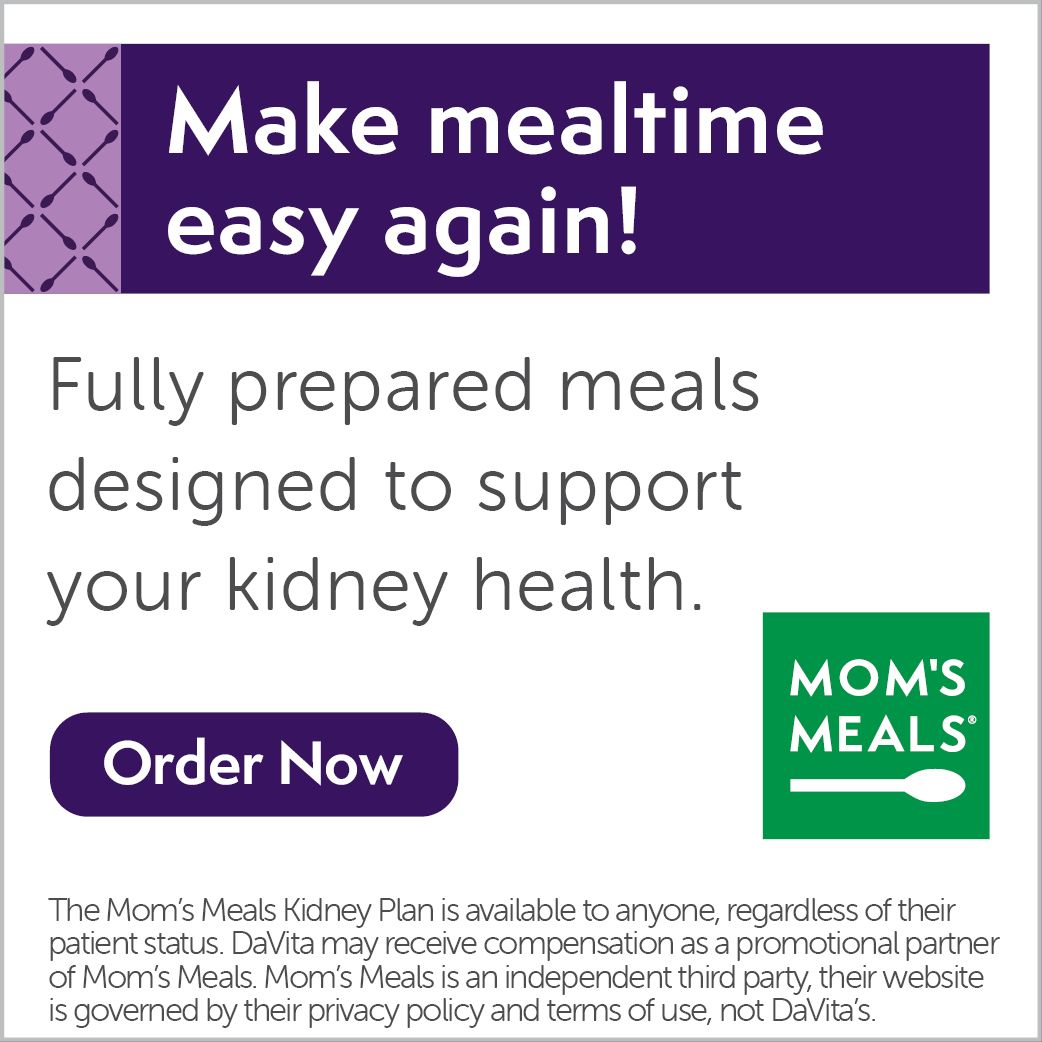 Save a Recipe
Sign In
Don't have an account?
Join the myDaVita community for access to free dining out guides, cookbooks and more!
Register For Free
More Recipes
DaVita dietitian, Debbie, from Maryland offers her kidney-friendly Cilantro-Lime Cod recipe. Can this low-salt and reduced-phosphorus recipe still del...
Try a tasty Honey Spice-Rubbed Salmon for dinner and you'll want to have it again for lunch the next day. This flavorful and kidney-friendly recipe is...
Maria, a DaVita dietitian from Arizona, believes a healthy diet can make the difference in improving quality of life. Her primary goal with patients i...
Apple and walnuts elevate basic tuna salad by adding ingredients to boost nutrients and antioxidants. Tarragon Apple Tuna Salad with Walnuts is one of...
Salmon is a great source of omega-3 fatty acids, known to reduce inflammation and decrease risk of cancer and heart disease. DaVita dietitian Joseph f...
Tuna Noodle Casserole for Two is a one-dish meal that is easy to make and tasty. Save the leftover portion for the next day or freeze for a quick meal...
Versatile Tuna Salad is an adaptable recipe with several variations which add fruit, herbs and nuts.
DaVita dietitian, Sharon from Louisiana, comes to the rescue with her kidney-friendly recipe for Crunchy Oven-Fried Catfish — with all that southern-l...
This easy kidney-friendly recipe for Foil Baked Pimento Cod Fillets is sure to be a hit when you serve it at your next mealtime.
Save a Recipe
Sign In
Don't have an account?
Join the myDaVita community for access to free dining out guides, cookbooks and more!
Register For Free
Review a Recipe
Sign In
Don't have an account?
Join the myDaVita community to review and save recipes!
Register For Free