Take control of your kidney health
Join the 200,000+ people now educated on kidney health. Attend a no-cost virtual class (online or via telephone) from the comfort of home , or find an in-person class (where available).
Denver, Colorado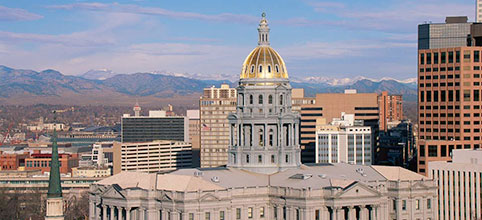 Colorado State Capitol Building
Where else can you visit the home of Molly Brown, the Red Rocks Amphitheatre and the Colorado Rockies, and still get great dialysis care? Learn how easy it is to plan your adventure in Colorado's capital city.
Nestled up against the spectacular Rocky Mountains, Denver is the perfect destination for anyone who enjoys the great outdoors, as well as the city scene. Head downtown and you'll find a Victorian-style historic district featuring museums, galleries and shops, along with 300 restaurants and a unique amusement park. Check out Denver's growing music scene and experience some of the best concert venues around, including the famous Red Rocks Amphitheatre, a 9,000-seat arena carved out of gigantic red rock boulders.
Historical and cultural attractions
While Denver is a thoroughly modern city, it celebrates its Old West heritage with museums and carefully restored century-old buildings.
The Lower Downtown Historic District, also known as LoDo (303-628-5428), has been transformed into the city's cultural center by its resident avant-garde artists, retailers, and loft dwellers who have taken over the old warehouses and red brick buildings. Designated a Historic District in 1988, this 26-square block Victorian neighborhood is now home to upscale art galleries, shops, nightclubs and restaurants… and, as of early 2010, DaVita's corporate headquarters.
Close by, you'll find Larimer Square (303-534-2367), located on the oldest street in the city, immortalized by Jack Kerouac's book, On the Road. During the day, you can explore Denver's most charming shopping district, lined with arched red-brick courtyards. At night, the Square becomes a late-night "party district" with Colorado Rockies fans flowing from the nearby baseball stadium.
If you've seen the movie Titanic, you'll definitely want to stop by the
Molly Brown House Museum
(303-832-4092), a tribute to the life and times of the "unsinkable" Molly Brown. On display are artifacts that once belonged to Brown, as well as pieces dating from 1894-1912, when the Browns lived there. Women in period dress lead you on a tour through the three-story home while educating you on some of the "scandalous" dame's exploits.
To learn about another one of Denver's famous past residents, visit the 1883 Byers-Evans House Museum. (303-620-4933). Sprawling and detailed, this elaborate Victorian home was constructed for Rocky Mountain News publisher William Byers. Now restored to its pre-World War I condition, it contains actual furnishings purchased by the Evans family during the 80-plus years they lived in the house.
Garden enthusiasts will definitely want to visit the Denver Botanic Gardens (720-865-3500), which boasts more than 15,000 plant species from Australia, South Africa and the Himalayas, as well as the western United States. Enjoy special events like afternoon tea in the tranquil Japanese garden and the summer concert series with famous folk, blues and jazz artists.
Museums
Did you know that nearly one-third of the cowboys and many pioneer teachers and doctors were African-Americans? You will if you visit the Black American West Museum (303-482-2242). This museum explores the vast contributions African-Americans made to the West, with one floor devoted to black cowboys and another to military troops like the Buffalo Soldiers.
Art aficionados will want to check out the Denver Art Museum (720-865-5000), known for its impressive collections of Asian and Native American art, while science and natural history buffs should head over to the Denver Museum of Nature & Science (303-370-6000). The largest natural history museum in the West, this museum houses a rich combination of traditional collections and intriguing hands-on exhibits. The expansive complex also includes an IMAX movie theater and the Gates Planetarium with a Space Odyssey exhibit that simulates a trip to Mars.
Government
Since Denver is the state's capital, you might want to add the Colorado State Capitol to your itinerary. With its gold, bell-shaped dome, the Capitol building has taken its prominent place in the Denver skyline since it was built in 1886. Visitors are welcome to sit in third-floor viewing galleries above the House and Senate chambers when the legislature is in session from January through May.
You'll also find a branch of the United States Mint (1-800-USA-MINT) in Denver. Opened at the turn of the last century to meet the needs of gold miners and prospectors, the Mint now produces more than 14 billion coins yearly. Free tours may be booked online up to two months in advance.
Family fun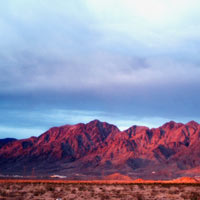 Denver Rockies
Whether you're into fish, furry friends or amusement park fun, Denver has you covered.
The Downtown Aquarium (303-561-4450) will keep you and your kids busy for hours with an expanded stingray touch pool, a gold-panning area, an interactive shipwreck and animatronics creatures. Take a rest from the activities with a meal at the Aquarium Restaurant built around a 150,000-gallon tank teeming with fish and sharks. With that kind of audience watching you eat, you may want to order a burger!
If you're looking for the total amusement park experience, you'll love Elitch Gardens (303-595-4FUN). Located just 5 minutes from downtown, Elitch's is filled with hair-raising rides for the thrill-seekers and plenty of gentler rides for the younger kids and squeamish parents. Climb onto the100-foot-high Ferris wheel for a sensational view of downtown and then make your way to the 10-acre water-adventure park included with your ticket.
The Denver Zoo (303-376-4800) is the nation's fourth-most-visited zoo and once you go there, you'll see why it's so popular. Highlights include Bear Mountain, North America's first naturalistic habitat for bears and a national historic landmark; Predator Ridge, billed as "a panoramic view of Africa"; and a seven-acre primate facility.
Nearby attractions
For another chance to mix music with the great outdoors, attend a concert at the Red Rocks Amphitheatre. Located just 15 miles west of Denver in the Rocky Mountain Foothills, Red Rocks is a one-of-a-kind geologically-formed amphitheatre that provides acoustic perfection at every performance.
If you're a nature lover, prepare to be wowed by the beauty of Denver's Rocky Mountain National Park. Travel above the timberline on Trail Ridge Road, then ride the Aerial Tramway to take in the panoramic view of Long's Peak and the park.
Book a night or two at the Stanley Hotel (970-586-3371), the 1909 historic hotel that inspired Stephen King's The Shining, and venture out to Estes Park, a small resort village at the edge of the park, with flower gardens, shops and restaurants.
Of course, no survey of local history would be complete without stopping by the Buffalo Bill Museum (303-526-9367) to see exhibits of Sitting Bull's bow and arrows, Buffalo Bill's show outfits and Frederick Remington's Portrait of a Ranch Hand.
Summary
Many tourists enjoy the comfortable temperatures of May through September. However, keep in mind that summer is a busy time for Denver and hotels tend to fill up, especially in July and August. Advance planning for lodging and dialysis treatment is especially important if you'll be visiting during those busy summer months.
Take a Deeper Look at Education