Your Partner in
On-site SNF Dialysis

We optimize the delivery of kidney care in skilled nursing facilities (SNFs) to improve quality of life for residents with kidney disease.

Your Partner in
On-site SNF Dialysis

We optimize the delivery of kidney care in skilled nursing facilities (SNFs) to improve quality of life for residents with kidney disease.
Why DaVita
As a dialysis industry leader with 20 years' experience, DaVita continuously improves clinical outcomes for many of our dialysis patients—including those residing in skilled nursing and rehab facilities. DaVita brings that expertise to deliver high-quality dialysis care in the SNF setting.
Quality and Safety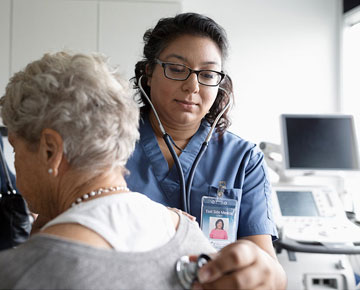 DaVita has 20+ years of experience providing the highest quality of dialysis care across the U.S. In 2020, 96.5% of our dialysis centers were rated three, four or five stars by CMS.1 We have existing, CMS-certified, home programs with local medical directors.
Care Continuity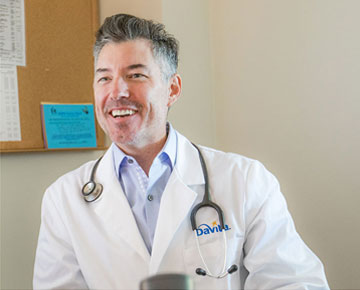 DaVita collaborates with our network of 7,600+ affiliated nephrologists. We have demonstrated operational reliability with 60,000+ clinical teammates, servicing 2,900+ outpatient centers and 900 hospitals.
Proven Partner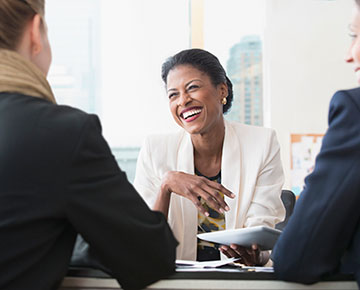 As a national leader in dialysis care that is recognized by nephrologists, hospital and health systems and payors, DaVita has had success in achieving partners' clinical and financial objectives. We care for 225,000+ total patients, including 25,000+ SNF patients treated in our centers.
New Care Model Opportunity

Potential
patient benefits
Improved quality of life
Better coordination of other care with dialysis
Increased collaboration between SNF, nephrologist and DaVita

Potential
SNF benefits
Enhanced resident quality of life
Differentiated services and quality care
Reduced care costs and readmissions

Potential health system benefits
Reduced length of stay
Easier patient placement for discharge planners
Reduced total cost of care and readmissions
Our Approach
DaVita prioritizes quality care and patient safety in our on-site SNF dialysis services. We coordinate with local nephrologists and health systems and work across DaVita's hospital services, SNF and dialysis clinic settings to streamline the delivery of care across the continuum. In order to deliver the best care possible and an economically viable treatment, we seek to partner with SNFs that have a history of delivering high-quality care. Our SNF partners and clinical teams are supported operationally and clinically on local and national levels.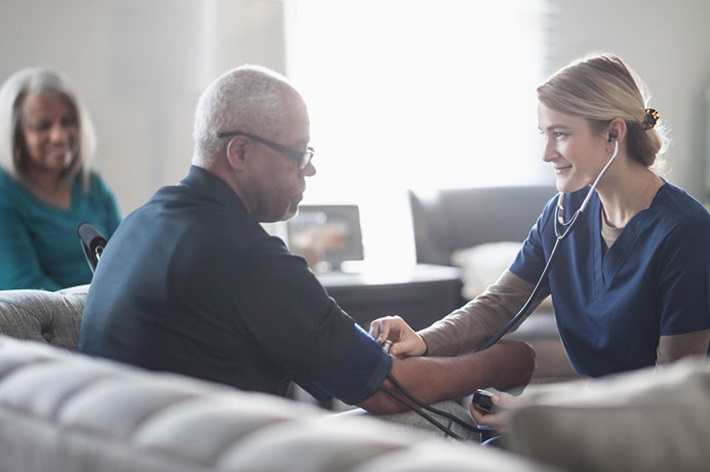 Our Model
We typically use a den model—hemodialysis is delivered by our dedicated care team at approximately six stations in a common room of the SNF—that may offer significant benefits, as described below.

Experienced caregivers
All on-site SNF dialysis services are provided by highly trained DaVita nurses and technicians with local, experienced, medical director oversight.

Familiar therapy
Patients receive the same high-quality therapy as they received in outpatient centers—three treatments per week on conventional dialysis machines —at their place of residence.

Dedicated team
DaVita's SNF Dialysis team includes focused clinical staff and leadership with local discharge planning and admission resources and support by a national team.
High Quality On-Site Renal Care
Learn more about DaVita SNF Dialysis services, and how this service may benefit patients, skilled nursing facilities, hospitals and nephrologists.
1 October 2019 CMS Five Star Quality Rating results.