Dialysis Center Care Teams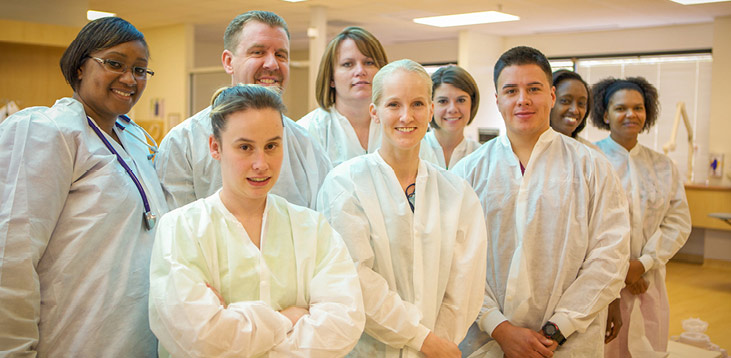 Achieving quality is a team effort. Physicians, when supported by a highly trained clinical care team dedicated to quality and strong values, can better improve clinical outcomes and patient quality of life.
The DaVita Care Team
Nurses are dedicated to closely following the treatment plans outlined by nephrologists, overseeing each dialysis treatment to optimize results.
Dietitians provide education and support to help patients better maintain a kidney-friendly diet.
Social workers actively support patients and their families during and after the transition to dialysis to help enhance their quality of life.
Care technicians promote the comfort and safety of patients in the dialysis center, monitoring the patients before, during and after treatment.
Insurance specialists help patients navigate their insurance options.
Travel planners help ESRD patients find access to dialysis when on trips—both nationally and internationally, at many popular vacation destinations.
Facility administrators manage the patient-treatment schedule and all other aspects of a dialysis center's operations.
Emergency services providers respond to emergency situations so patients are accounted for and placed in alternate dialysis centers during natural disasters or severe weather.
Call center support specialists help patients find the nearest dialysis center to their home or vacation destination, explain treatment options and more.
The DaVita care team provides services that are driven by a strong Mission and Core Values.
Learn about the DaVita® VillageHealth integrated care team.
Related Resources
DaVita has been recognized as a leader in high quality clinical care for the fifth consecutive year in the Centers for Medicare & Medicaid (CMS) Five-Star Rating System.