Clinical Research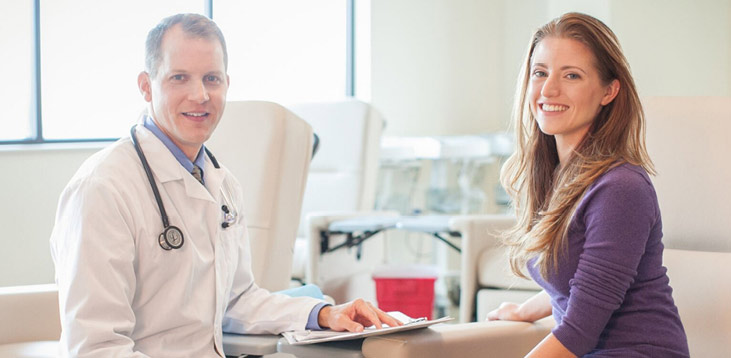 Continual improvements are being made in the field of kidney care, thanks in part to the efforts of physicians and their research partners. Each year, hundreds of physicians in the United States collaborate with DaVita Clinical Research (DCR), a specialty healthcare contract research organization, to carry out research studies and get their findings published. DCR also works with investigator physicians in Europe and South America.
Dedicated to advancing the knowledge and practice of clinical research, DCR offers a full spectrum of services for clinical drug research and device development. Projects include the following:
Early clinical research
Late-stage clinical trials
Health economics
Outcomes research
Medical communications
Biorepository services
Review more than 600 scientific abstracts and 295 scientific manuscripts that DCR has published since 2006 to help advance the practice of medicine.
Check out the DCR infographic, which highlights its 15 years of late-phase clinical research experience, enrollment achievements and comprehensive access to more than 250 research sites.
Contact DCR to learn more about joining the network of investigators and helping shape the future of medicine.
Related Resources
DaVita has been recognized as a leader in high quality clinical care for the fifth consecutive year in the Centers for Medicare & Medicaid (CMS) Five-Star Rating System.