Clinical Leadership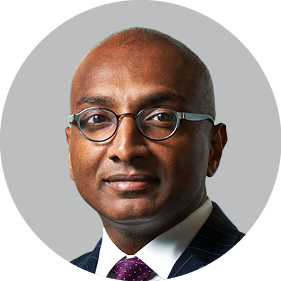 John R. Wigneswaran, MD
Chief Medical Officer, DaVita Rx
John R. Wigneswaran, MD, is chief medical officer for DaVita Rx and vice president of clinical affairs at DaVita Kidney Care. Before joining DaVita Kidney Care, John R. Wigneswaran, MD, served as medical director in medical affairs of Johnson & Johnson, chief medical officer for CHF Solutions, Inc. (Gambro) and vice president of market development at Fresenius Medical Care. He was certified by both the Boards of Internal Medicine and Nephrology and is a member of the American Society of Nephrology.
In addition, Dr. Wigneswaran founded Nephroceuticals, an organization focused on improving nutritional health of patients with chronic diseases. He received his medical degree from Tufts University School of Medicine, renal fellowship from Cornell University and MBA from the Massachusetts Institute of Technology.
DaVita has outperformed the rest of the industry, with more centers meeting or exceeding quality measures in the Five-Star Quality Rating System.