Clinical Leadership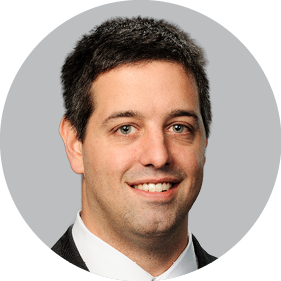 Steven M. Brunelli, MD, MSCE
Vice President and Medical Director of Health Analytics and Insights—DaVita Clinical Research
Steven M. Brunelli, MD, is vice president and medical director of health analytics and insights at DaVita Clinical Research. Before joining DaVita, he was a faculty member at Harvard Medical School and the Brigham and Women's Hospital, where he directed an active clinical research group that focused on chronic kidney disease, pharmacoepidemiology and pharmacoeconomics, dialysis outcomes epidemiology and the hospital's dialysis service.
Dr. Brunelli also served on the American Society of Nephrology's Dialysis Advisory Group and its Comparative Effectiveness Taskforce. He has published more than 120 peer-reviewed articles, and serves on editorial boards at the Journal of the American Society of Nephrology, the Journal of Nephrology and the American Journal of Kidney Diseases. He completed medical school and earned a master of science degree in clinical epidemiology at the University of Pennsylvania.
DaVita has been recognized as a leader in high quality clinical care for the fifth consecutive year in the Centers for Medicare & Medicaid (CMS) Five-Star Rating System.