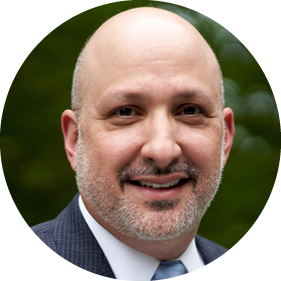 Michael Moustakakis, MD
Vice President, Clinical Education, Group Medical Director
Michael Moustakakis, MD, serves as a DaVita's national group medical director where he oversees the team of group medical directors. Additionally, Dr. Moustakakis oversees clinical operations for the eastern and Midwest regions of the U.S. Dr. Moustakakis has won several awards for his work as a medical director, including a national honor of a 2019 DaVita Core Value Award.
Dr. Moustakakis joined DaVita in 2021 following 20 years of clinical practice in nephrology in Hartford, CT. He received his medical degree from the University of Texas in Galveston, TX. He completed his residency in internal medicine at the University of Connecticut, followed by nephrology fellowship at the University of Virginia.
Dr. Moustakakis is passionate about patients' rights, end-of-life care, and medical ethics. He served as part of his local physician-hospital leadership to develop the area's first accountable care organization and has been involved in numerous administrative roles in his hospital system. Dr. Moustakakis and his wife, Emily, live in Connecticut and are the parents of two adult children and two very active cats.