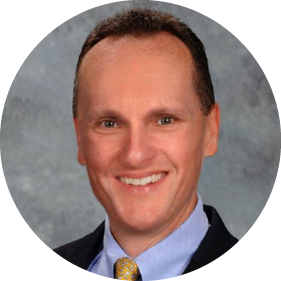 Michael O'Shea, MD, MBA
Vice President, Clinical Leadership for DaVita IKC
Michael O'Shea, MD, joined DaVita in October 2021 after having served as the medical director and vice president of ambulatory care services at Dartmouth Hitchcock Health's Cheshire Medical Center in Keene, NH. Dr. O'Shea has over 20 years of clinical nephrology experience focused on transplantation, hypertension and slowing CKD progression.
He is a graduate of the University of Rochester School of Medicine and completed his residency and fellowship training at the University of Iowa and Washington University in St. Louis.
At DaVita, Dr. O'Shea serves on our integrated kidney care team, is a partner to our commercial and payer partnership teams, and serves as an advisor to the DaVita national transplant team. His work is centered on new initiatives that focus on CKD progression and the management of its attendant comorbidities as well as those focused on increasing the rates of renal transplantation in our patient population.