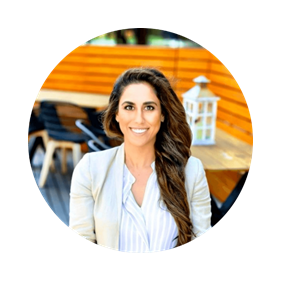 Sonia Samagh, MD, MBA
Division Vice President of Operations, IKC West
Dr. Sonia Samagh is the Division Vice President of Operations for Integrated Kidney Care and will be responsible for the commercial and government operations in the Galaxy and Apex Palmers, leading 5 Kidney Care Entities.
She is a practicing physician bringing 10 years of both business and medical experience across operations, strategy and product.
She has worked in early-stage health tech venture and has experience at DaVita Medical Group, Optum, and UHG in population health management, driving value-based care outcomes. At DaVita Medical Group, she transitioned our primary and specialty DMG medical practices from fee-for-service to value-based care. She has a special interest in digital health, and in her prior role founded Optum's Center for Digital Health and Innovation and led a team that transitioned 15,000 Optum physicians onto telemedicine and remote patient monitoring during the pandemic.
She studied Human Biology at Stanford University, received her MD from the UCSF School of Medicine, MBA from Stanford University Graduate School of Business, and trained and works at Kaiser Hospital in San Francisco.