Home Dialysis

Nephrologists can grow their home modality program and improve overall quality and costs with DaVita's home options and support resources.
DaVita is advancing and transforming patient care at home. We offer home modality options to fit patients' unique health needs, abilities and lifestyles.
Peritoneal Dialysis: Potential Patient Benefits



Home Hemodialysis: Potential Patient Benefits

New Technology in Home Dialysis
With technology support from DaVita, you can help your patients choose the best modality option and increase your visibility into home patient care.
Modality Education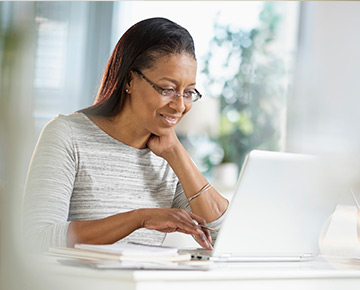 Engaging content across multiple platforms that helps patients make informed modality choices.
Learn More
Remote Management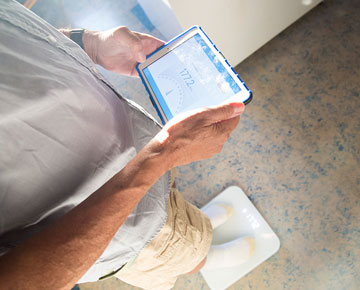 In-home technologies that keep patients connected to their nurse on a daily basis and provide enhanced clinical support.
Watch Video
Telehealth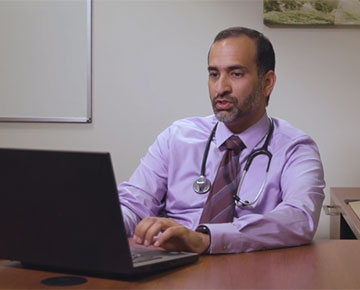 Mechanisms that enable virtual care and decrease patient clinic visits.
Watch Video
"I still do everything I want to!"
- Ron, DaVita PD patient
Home Dialysis Education Videos
Disclaimer: Service provider and modality selection are choices made exclusively between the patient and nephrologist. Educational resources provided do not constitute medical advice; nephrologists evaluate the individual clinical needs of each patient.
1. Nephrology News Issues, July 2017 | 2. Jakubovic BD, Yan AT, Wald R. In-center nocturnal hemodialysis. Seminars in Dialysis. 2014; 27(2);179-187. doi: 10.1111/sdi.12184 | 3. Kumar, VA et al. Kidney Int. 2014 Nov;86(5):1016-2 | 4. Nephrology News Issues, July 20173 Merighi, JR et al. Hemodial Int. 2012; 16:242–251. | 5. Dalal, P et al. Int J Nephrol. 2011: Article 239515 | 6. Weinhandl, E et al. J Am Soc Nephrol. 2012 May;23(5):895-904.