Integrated Kidney Care

DaVita Integrated Kidney Care (DaVita IKC) collaborates with providers to coordinate patient care across the kidney care continuum to improve patient outcomes and reduce health care costs.
DaVita Integrated Kidney Care (DaVita IKC) collaborates with providers to coordinate patient care across the care continuum to improve patient outcomes and reduce costs.
Comprehensive Kidney Care
Improving Outcomes for Chronic Kidney Disease Patients
We believe that together nephrologists and DaVita can improve outcomes for Chronic Kidney Disease (CKD) patients. For more information, read about our comprehensive CKD programs here. Our goals include:
Providing Relevant, Useful Tools and Resources
We aim to solve these challenges with unplanned starts by providing physicians with actionable data analytics to enable them to focus on the highest-risk patients and increase clinical impact.
Education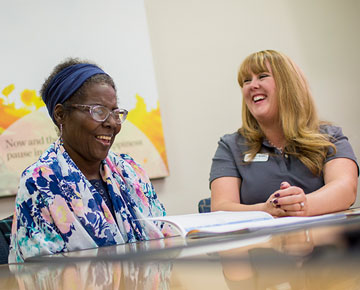 Accessible patient education
can support patients in making modality choices, including home and transplant and improve outcomes. You can trust these resources, which cover a wide range of topics and are offered in multiple formats.
Actionable Data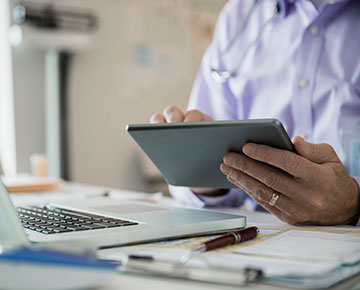 Actionable data indicating patients' transition and hospitalization risks can allow you to more effectively and efficiently address your patients' needs. Our predictive models—built on decades-worth of CKD data—provide this data and can improve clinical outcomes.
Personalized Care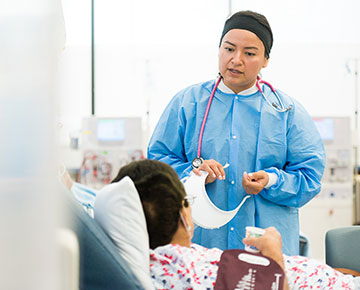 Support from
well-trained care teams
can help nephrologists provide quality care with greater ease. Our care teams are experts in comorbidity management, modality choice, transplant referral and access planning.
Clinical Differentiators
With more than 20 years' experience in integrated care, DaVita IKC is uniquely positioned to deliver holistic care and improve the quality of life for kidney patients. We want our patients to feel cared about, to spend fewer days in the hospital and to have access to modality choices to improve their quality of life. Are you interested in receiving a copy of our clinical practice guidelines? Contact Us.
Improving Lives of Patients with ESKD
DaVita IKC's framework supports nephrologists in their efforts to improve ESKD patient care and outcomes. Results can include the following.

25%
lower hospitalization rate1


6x
the number of home dialysis starts when educated through Kidney Smart3
Differentially Qualified
With significant experience and scale, DaVita IKC positively impacts the lives of more than 27,000 patients in all 50 states through value-based partnerships, Chronic Condition Special Needs Plans (C-SNPs) and ESRD Seamless Care Organizations (ESCOs).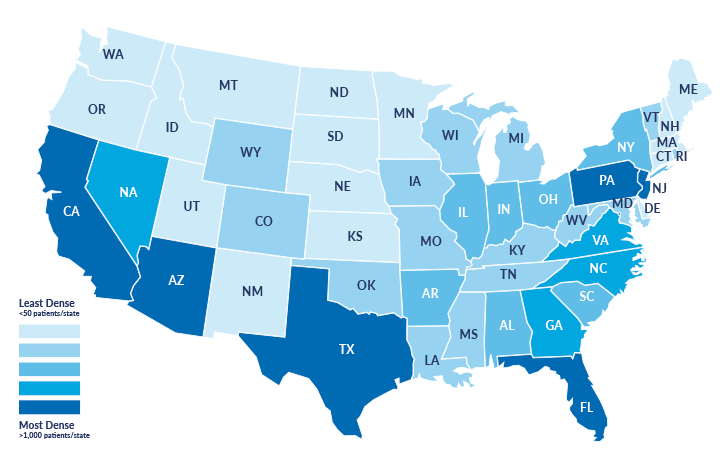 Featured Physician Resources

Participation Options
DaVita IKC aims to provide programs that enable nephrologists to deliver the best-possible patient care and maintain a thriving practice. Our value-based programs with the government and commercial payors may reward participating nephrologists for their dedication to delivering high-quality care. Contact us below for more information.
1. 2018 USRDS Annual Report. Data from 2016 and and 2018 DaVita C-SNPs in Las Vegas, Los Angeles, Orange County, Riverside, San Bernardino, Houston, Denver, and Co Springs. Discrepancy between displayed chart values and the calculated difference between SNPs and U.S. due to rounding. | 2. 2017 USRDS Annual Report for 2015 data; 2017 DaVita C-SNP across Las Vegas, Los Angeles, Orange County (n= 6,727 member months). | 3. Based on data through Q3 2018 for CKD population managed at least 180 days prior to transition.