Joint Ventures and Acquisitions

Sell (fully or partially) or open a dialysis clinic with DaVita for operational support, risk mitigation and possible financial gain.

Contact Us
Enjoy the benefits of a full or partial acquisition, which may include operational support, financial opportunity and risk mitigation.
Why Consider Fully or Partially Selling Your Clinic Now
Achieve Improved Clinical Outcomes
DaVita's operational support within a full acquisition can give you valuable time to focus on your patients and improve clinical results.

19.4%
of acquired centers saw a positive change from penalty to non-penalty status1

19%
decrease in central venous catheter rates2

4%
improvement in hemodialysis adequacy3
Open a New Clinic with DaVita
Open a new a clinic with DaVita to experience the following possible benefits.

Achieve high-quality clinical outcomes. Use your expertise to provide optimal patient care while gaining access to the latest clinical data from DaVita.

Receive operational support. Focus on your patients and rely on DaVita's expertise in day-to-day operations.

Potentially experience financial gains through partial ownership. Leverage DaVita's supply contracts, which are attractive due to our high-quality outcomes, experience and operational capabilities.
Invest in your financial future. Purchasing a clinic with DaVita may help secure generational wealth and legacy.
Increasing Partnerships and Growth
DaVita more than doubled our number of joint venture centers from 2008 to 2018. This points to our experience as a trusted partner that is prepared to provide operational support and free nephrologists' time for patients.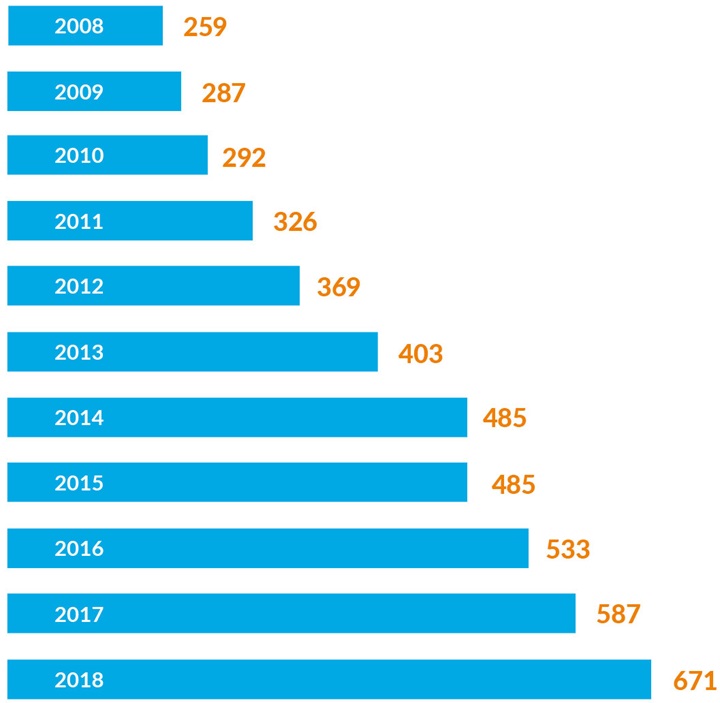 Nephrology Practice Solutions
Nephrology Practice Solutions (NPS) aims to help nephrology practices operate more efficiently and improve clinical care. Our nephrology-specific business solutions include coding review, credentialing, consulting (including practice assessments, practice mergers and acquisitions), collections and recruiting.
Learn More
1 Payment reduction data reflect final CY2010-2017 QIP results for facilities acquired from 2011-2016 that were evaluated by QIP the year before and after acquisition | 2 Access data reflect CY2012-2017 QIP performance for facilities acquired from 2013-2016 that were evaluated by QIP the year before and after acquisition. Acquisition data are based on internal data as of March 2019 and may not be replicable externally. | 3 Adequacy data reflect CY2013-2017 QIP performance for facilities acquired from 2014-2016 that were evaluated by QIP the year before and after acquisition