When you have chronic kidney disease (CKD) or are on dialysis, you should consider all your treatment options, including a transplant. Here you will get important information about talking to your doctor, insurance coverage, the transplant evaluation process and how to prepare when your transplant is scheduled.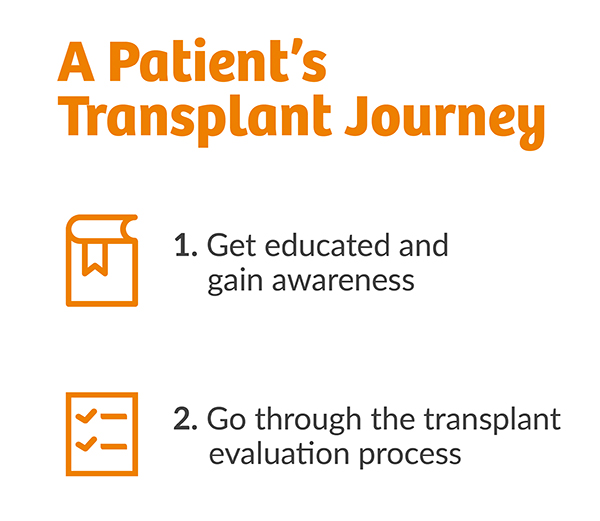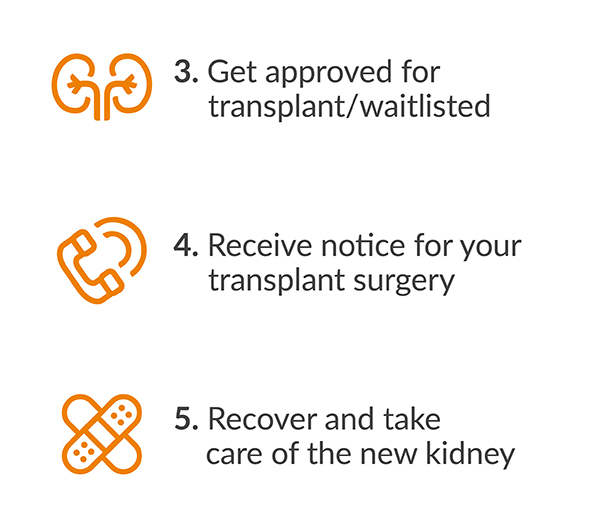 Important Things to Consider
Does insurance cover the cost of a kidney transplant?
Most insurance plans, such as Medicare and private insurance, cover parts of kidney transplant. Take a look at both.
Most insurance plans cover some portion of the costs associated with kidney transplant. Medicare and private insurance are the two most common types of coverage. Here is a general look at both:
| Private Insurance | Medicare |
| --- | --- |
| Many private insurance plans offer coverage for kidney transplant. Some may cover a higher percentage of transplant-related costs than others. | Medicare Parts A & B usually cover about 80% of transplant-related costs. A Medicare Supplement plan may be added to help cover costs not covered by parts A & B. |
| Private plans usually offer some coverage for immunosuppressant medications after surgery. | Medicare Part B may not fully cover the kidney recipient's immunosuppressant medications after surgery. In those instances, Medicare Part D can provide coverage for up to three years. After this time, the recipient may need to obtain different insurance for coverage. |
Check with your specific plan provider to find out what transplant-related costs are covered under your plan. If you need additional help navigating your insurance coverage, talk to an insurance counselor or kidney care social worker. As is common with most insurance plans, it is important to select a transplant center that is "in network." Talk to your plan provider for help in locating an "in-network" center.
How can I ask someone for a kidney?
Finding a living donor who is a match can take some time and effort. Here are some ways to talk about needing a kidney.
Use these tips to help you have a dialogue about your need for a kidney donation:
1. Share your story
Explain what chronic kidney disease (CKD) is like for you. You may have family members or friends who are unaware of or who don't know the full extent of your current situation. They may have a hard time empathizing and understanding your health needs. Be open, be honest, answer questions they might have and understand they may need some time to process the information.
2. Find an advocate
An advocate can be a voice when you aren't sure what to do or say next. Your advocate can help ask your kidney transplant team the right questions, find answers and information about your health, speak with potential kidney donors and be an ally throughout your transplantation process. Whether it's a loved one, coworker or a hired professional, you should feel comfortable around them, trust them and allow them to lend a hand when you really need them to.
3. Spread the word
It may take some time and resources to find the right living donor; so casting the net far by creating a card or flier with your name, blood type and advocate or champion contact information to distribute to family, friends, coworkers and others to help spread the word faster, and let as many people as possible know about your needs. If you or your advocate use social media websites such as Facebook or Instagram, you can also share your story on those platforms. People you network with can easily share it and the possibility of finding a willing living donor can increase greatly.
4. Talk with your potential donors
Finding a match for a kidney donation requires going through several tests, examinations and evaluations to make sure the recipient and donor are genetically a match. If you've found a person who is a potential donor, it's important to help answer any questions they may have, show gratitude for their support and let them know your relationship will not change if he or she isn't a match. Keeping an open and positive dialogue with your donors will help contribute to a better transplantation process.
It takes courage to talk to others about your health, particularly when you are seeking a kidney donation. Being open and honest about your search, as well as finding support, may help you track down a living kidney donor, whether they're in your immediate family or someone who found your story on social media.
Know someone who would like to donate a kidney? Visit the National Kidney Registry to start the process.
Want to become an organ donor? Visit OrganDonor.gov to sign up.
Top 8 Questions to Ask Your Doctor
Curious about a kidney transplant? Start the conversation with your doctor by using these questions.
Download Questions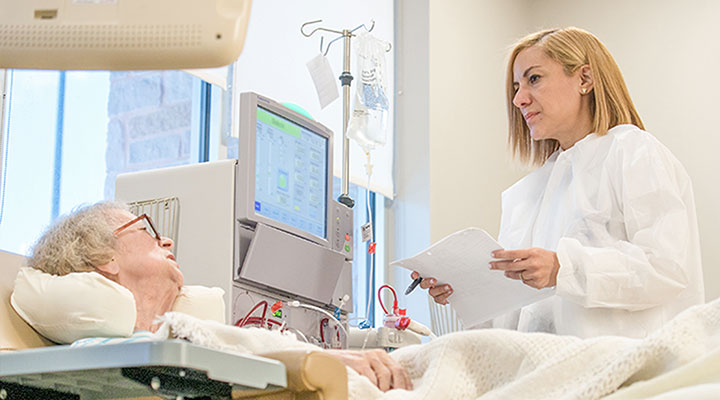 Kidney Transplant Evaluation Process
A transplant evaluation is a big step on the kidney transplant journey. See what you can expect throughout the evaluation process, from getting medical tests to meeting with the transplant center care team. Also, download a helpful list of questions to bring to your evaluation.
Learn More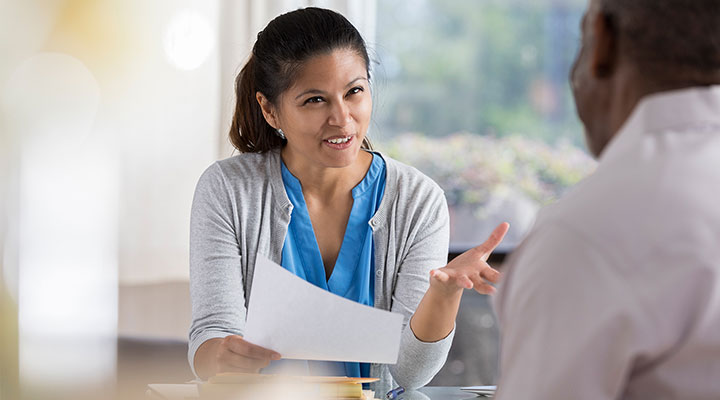 Checklist: Things to Do Before Surgery
Once you've made the decision to pursue a kidney transplant, getting everything in order before surgery is a must. Whether you have a living kidney donor or are on the waitlist, there is no time like the present to organize before you get the call.
Download Checklist
During and After Transplant Surgery
Now that you've made the decision to pursue a kidney transplant, getting everything in order before surgery is a must. Whether you have a living kidney donor or are on the waitlist, there is no time like the present to organize before you get the call.

What to Expect from Surgery
The thought of getting a kidney transplant can be both exciting and a little scary. Help ease your mind with information about how the surgery works.

Taking Care of Your New Kidney
A successful kidney transplant is a gift that requires some nurturing. See how a new kidney needs proper care to keep working for as long as possible.
Get Tips
How to Cope with Different Feelings after a Kidney Transplant
Explore the different emotions that you may experience after kidney transplant surgery and how to find ways to cope.
Learn More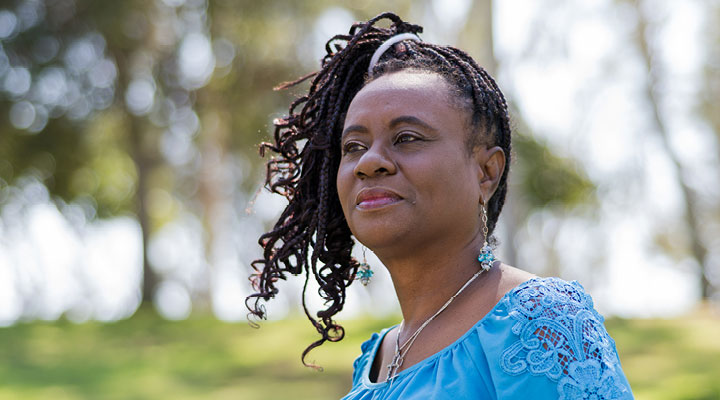 Meet Marco, a Kidney Transplant Recipient
It took time for Marco to realize kidney transplant was the right treatment for him. With the help of his care team, he was able to make a decision that would help improve his life.
Get the Transplant Smart Booklet
Transplant Smart is a multimedia kidney transplant education program for DaVita patients to help them understand more about this important treatment option. Even if you're not a patient, you can access in-depth information about kidney transplants from the free Transplant Smart guide today.
Download Now