Take control of your kidney health
Join the 200,000+ people now educated on kidney health. Attend a no-cost virtual class (online or via telephone) from the comfort of home , or find an in-person class (where available).
Houston, Texas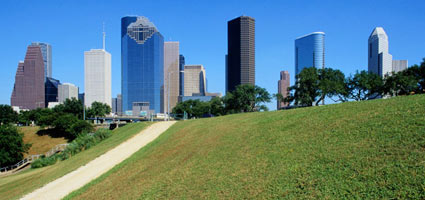 Downtown Houston
While perhaps best known for big pick-up trucks and even bigger steaks, Houston offers a whole lot more. From theaters and museums to the Space Center and Astrodome, Houston is big on variety. Houston has everything you'd expect from a bustling metropolis, but also offers a unique perspective for those who delve into the city's nuances: gems that may go unnoticed to those who merely pass through the city.
Evening culture
You don't need to go to New York to see good theatre. Houston's huge theater district spans 17 blocks and has a total of 12,000 seats. While there are almost too many to list, one of the most popular is The Alley Theatre (713-220-5700) featuring a nine-tower design reminiscent of a castle. It is undoubtedly a real treat for the visiting eye.
On a larger theatrical scale, there are two spaces contained within the Wortham Center (713-237-1439), where even the lavish entranceway draws huge crowds. The 2,465-seat Alice and George Brown Theater is worthy of special mention not only because it's Texas-sized, but also because it is home to the Houston Ballet, Theater Under the Stars and the Houston Grand Opera. Those looking for a more intimate atmosphere should check out the Center's 1,100-seat Lillie and Roy Cullen Theater, which offers world-class acoustics and a night of entertainment to remember.
Sightseeing
A perfect daytime pursuit for animal lovers is a visit to the Armand Bayou Nature Center (281-474-2551). Located 40 minutes from Houston, ABNC is the largest wildlife refuge in the nation and offers the opportunity to see creatures in their natural habitat. A little farther from nature, but a more accessible voyage that doesn't require as much walking, is the Houston Zoo (713-533-6500). Admission is $6-$11.
The museum district is another area where Houston excels. The Holocaust Museum Houston (713-942-8000), open seven days week, offers a stark reminder to the horrors of unchecked dictatorship. The Contemporary Arts Museum Houston (713-284-8250) exhibits choice international, national and regional art from the 1960s and beyond, and admission is free. The Museum of Fine Arts, Houston (713-639-7300) ensures that those with more traditional taste are not left out. Nearly 3 million visitors each year are testament to the appeal of the exhibitions.
Venture 20 miles from the city and you may run into the Battleship Texas — the only American ship to have fought in both World Wars and survived to sail the seas again. The nearby San Jacinto Monument, built to mark the site of a key battle in Texas' successful bid for independence from Mexico, looks much like the Washington Monument but, this being Texas, is 15 feet higher at nearly 600 feet. The San Jacinto Museum of History (281-479-2421) stands at the tower's base.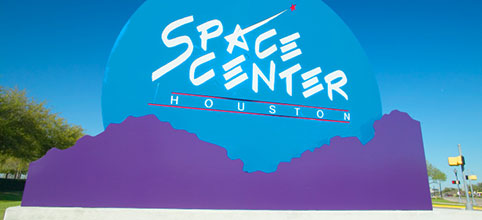 Houston Space Center
Another short drive from downtown takes you to the Space Center Houston (281-244-2100). Visitors can take a close-up look at the massive rockets used in the earliest days of the space program, hear Mission Briefing Officers relay live updates on current spaceflights and, if you time things just right, you may get to see current astronauts training for upcoming missions. Full-price admission is $23.95 (cheaper if you buy online), but how often can one take a look behind the scenes of a high security NASA base?
Billed as the Eighth Wonder of the World when it opened in 1965 — at least by its owner — it's hard to miss the Houston Astrodome. Once the home of the Houston Astros baseball team, it was used as a makeshift home for victims of Hurricane Katrina. (If you're looking for the Astros, they've moved to Minute Maid Park.) When the rodeo is in town you'll find excitement next door at Reliant Park (832-667-1400). Houston loves cowboys and cowboys love Houston, so be sure to join in the shouts of encouragement for the local favorites.
For those with an adventurous side, Houston has a huge boating culture. A short drive from the center, Bay Area Houston (866-611-4688) combines big city allure with the feel of a waterfront community. Boats of various sizes can be hired, and boating instruction is available for those of more limited experience.
Summary
If Houston had to be described in one word, that would be "big." With this in mind, careful planning is essential. An important thing to bear in mind that Houston summers get very hot and humid. The best time to visit for temperate weather is in the fall or early spring. The sheer number of attractions located in and around the city makes a rental car worth considering.
If you're looking for a one-stop, got-it-all city then be sure to visit Houston. After all, its 2 million residents can't be wrong!
Take a Deeper Look at Education