Collaborate with us to transform care for your complex kidney patients—translating to better clinical and financial outcomes. DaVita brings expertise and innovation to the table with specialized programs such as DaVita Integrated Kidney Care, a premier case management program that addresses the entire continuum of kidney care from CKD through ESKD and transplant.
Proven Results
Experience and Engagement
$3.5B
value-based costs under management1
140K+
CKD and ESKD patients managed1
97%
engagement with ESKD patients2
60%+
engagement with high-risk CKD patients3
Differential Outcomes
28%
reduction in ESKD hospitalizations2
20%
reduction in CKD hospitalizations3
80%
increase in outpatient dialysis starts4
90%
increase in home dialysis penetration5
"Together, I believe we can forge a future of innovation and reduce the global burden of kidney failure."
– Dr. Jeffrey Giullian, Chief Medical Officer of DaVita Kidney Care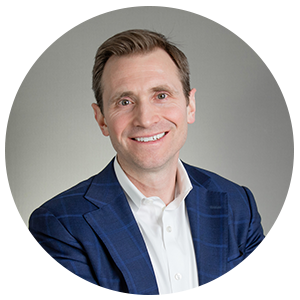 Empowering Nephrologists
The shift to value-based care is exciting and complicated. Recognizing this, DaVita's physician leaders design tools and resources to make it easier for nephrologists to continue to promote quality kidney care and succeed in value-based models. Our physician-led Nephrology Care Alliance continually innovates to deliver solutions to our 1,600+ nephrology partners to empower them to tackle whatever the future holds.
Learn More
What We Offer Health Plans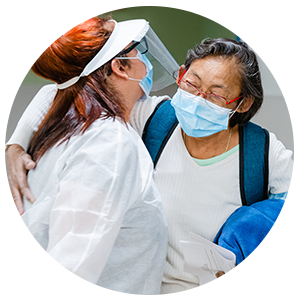 Unmatched patient engagement across the U.S.
---
Multi-channel platform with digital touchpoints to meet patients where they are
---
Award-winning, customized education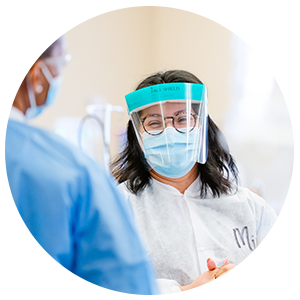 Health equity improvement with integrated care team support
---
Help manage patients' comorbidities to slow disease progression
---
Coordinated care to address social determinants of health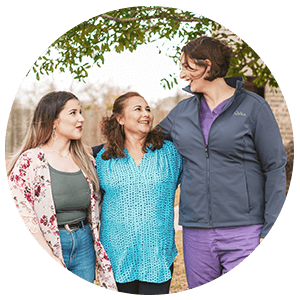 Treatment option innovation
---
Over 100,000 transplants in the last 20 years
---
Leading home dialysis innovation with 28,000+ patients dialyzing at home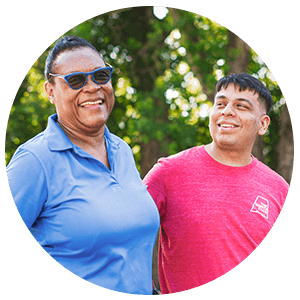 Advanced analytics and technology
---
Predictive analytics inform patient risk stratification and help providers intervene
---
Data-driven insights empower care teams to deliver the right care at the right time
Connect With Us
To learn more about how DaVita helps drive better outcomes for patients with kidney disease, including lower hospitalization rates and reduced costs, complete the form below. Our team will contact you to discuss partnership options.
* Denotes required field.
1. DaVita internal data (2022), 2. ESKD shared savings program performance data (Commercial and Medicare Advantage members), 3. CKD shared savings program performance data (Commercial and Medicare Advantage members), 4. CKD managed lives (6+ months) performance data, 5. ESKD shared savings program performance (Medicare Advantage members)