Kidney Care Across the Continuum

Providing holistic care before kidney failure can help improve clinical outcomes and reduce costs.

Kidney Care Across the Continuum

Providing holistic care before kidney failure can help improve clinical outcomes and reduce costs.
DaVita Integrated Kidney Care1 (DaVita IKC) partners with national and regional health plans to provide holistic care and help patients with chronic kidney disease (CKD) manage their kidney health and comorbid conditions. This patient-centered approach is designed to help prevent, delay and, if necessary, ease the transition to dialysis, enhance patient experience and reduce health care costs.
Leading Expertise and Results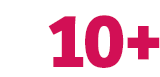 years of experience in CKD care management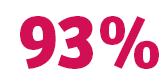 of patients engaged with a nephrologist by the time they transition to kidney failure3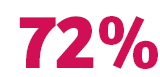 of ESKD patients transition to dialysis in an outpatient setting vs. the hospital6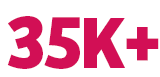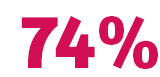 of ESKD patients transition with optimal vascular access instead of central venous catheter (CVC)4, 5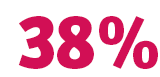 fewer hospital admits for ESKD patients in the first 180 days of dialysis7
"While my integrated care nurse helps me delay [the need for] dialysis, she also helps educate and prepare me for home dialysis so I can continue to do the things I love, like travel."8
-Lillie, CKD patient [DaVita IKC]

Partnership Options
Outcome-driven partnerships can offer meaningful solutions for kidney patients. DaVita offers tailored value-based care arrangements delivering patient-centered care based on members' needs, from the early stages of CKD through ESKD to help drive improved clinical outcomes and reduced costs.
Learn More
Connect With Us
Are you ready to help improve outcomes and reduce costs for your kidney patients? Fill out the following form and DaVita will contact you to discuss options.
1. DaVita Integrated Kidney Care ("DaVita IKC") is the integrated care division DaVita Kidney Care with programs operating under the DaVita® and VillageHealth® brands for Total Renal Care, Inc. and VillageHealth DM, LLC, respectively. 4. In specific markets, DaVita Internal Data 2018., 2. 35,000 patients served in total over more than 10 years of CKD care management., 3. Vs. 36% baseline. Based on data through Q3 2018 for CKD population managed at least 180 days prior to transition (DaVita IKC analysis)., 4. Vs. 40% baseline.Transitions claims data 2016-2018, 5. Non-CVC access. CVC access is associated with a higher rate of infection., 6. Vs. 27% baseline.Transition claims data 2016–2018 and CMS 5% sample from 2014–2016., 7. DaVita IKC internal data compared to USRDS baselines or internal baselines where appropriate., 8. IKC nurses help patients preserve renal function to delay the need for dialysis, and provide patients all modality education with the option for additional targeted modality education as deemed appropriate by the care team, patient, and nephrologist. 9. Nephrology News & Issues, September 2018., 10. Based on the comparative growth rate for twelve month periods ended June 2019 and June 2018 respectively.