Common Types of Health Insurance
To understand your health insurance options, you need to know what types are offered. Here are some of the common types of health insurance:
Employer group health plan
COBRA
Individual coverage
Medicare, including Original Medicare and Medicare Advantage
Medigap or Medicare Supplement
Medicaid
Children's Health Insurance Program
TRICARE
Employer Group Health Plans
Health insurance provided by employers (or your spouse's or partner's employer) is called an employer group health plan (EGHP). If you're retired and receive health insurance from your former employer, this is also considered an EGHP.
Many EGHPs cover some or all of your doctor, hospital, dialysis and prescription costs, leaving you responsible for the deductible, coinsurance or copays. It is likely your employer will pay a portion of the premium, and you will see the remainder of the cost deducted from your paycheck. Coverage varies based on the plan.
COBRA
If you are at risk for losing your insurance because of job loss, reduced hours or another life event (such as divorce or death of a spouse or domestic partner), you may be able to extend your existing insurance through the Consolidated Omnibus Budget Reconciliation Act (COBRA). COBRA allows you to keep your EGHP plan, but your premium may increase when you elect COBRA because your employer is no longer paying part of it. There's also a limit to how long you can maintain COBRA coverage, which varies by plan. For more information about COBRA, click here.
Individual Coverage
If you do not have access to or do not wish to be covered by an available EGHP, individual coverage may be an option. There are two primary ways to buy individual coverage, which is available for individual or family coverage:
Health insurance marketplaces created by the Affordable Care Act:
Health insurance marketplaces, or exchanges, are state or federally run websites that allow you to compare plans from private insurance companies. Depending on your income and other factors, you may be eligible for cost sharing reduction and premium tax credits that can reduce or eliminate the cost to you. To enroll in a marketplace plan, you must be a U.S. citizen or legal resident and not be enrolled in Medicare. If you enroll in a marketplace plan and later enroll in Medicare, Medicare will become your primary insurance carrier. Keep this in mind if you are considering Medicare enrollment.
Health insurance companies directly:
Many health insurance companies sell plans outside the marketplace directly to individuals and families. You may not have the same options as on a marketplace, but going directly to a health insurance company may be a good option if you do not qualify for marketplace subsidies, if you do not have documentation or legal residency, or if you are already enrolled in Medicaid but would prefer to enroll in commercial coverage as your primary coverage and maintain Medicaid as secondary.
Medicare
Medicare isn't just for people 65 or older. It's also for people of any age with end stage renal disease (ESRD). To qualify, you must be a U.S citizen or legal resident, and have paid the required amount in Social Security and Medicare taxes through your job (or are the spouse or dependent of someone who has done so).
You will need to sign up by phone or email-enrollment is not automatic. There are four parts of Medicare that cover different services:
Medicare Part A is hospital insurance. If you need to be admitted into a hospital, Medicare Part A covers some of those costs. Medicare Part A also helps cover skilled nursing facility and hospice care costs, as well as some health care services.
Medicare Part B pays for doctor appointments, outpatient dialysis and other services Medicare Part A does not cover. Also, Medicare Part B charges a premium based on your income level. If you stop paying your premium, your Medicare Part B coverage will end.

Transplant benefits: Medicare Part B covers transplant and immunosuppressive drugs for 36 months after transplant, at which point Medicare coverage ends unless you are entitled to Medicare for a different entitlement reason (such as age) at that time. DaVita patients, discuss the financial implications of your health insurance choice with your insurance counselor before your transplant. All post-transplant questions (including insurance-related) should be referred to your transplant team.

Enrollment and penalty notes:

If you do not sign up for Medicare Part B when you are first eligible, you may have to pay a late enrollment penalty for as long as you are enrolled in Medicare. Your Medicare Part B premium may increase up to 10 percent for each 12-month period you were eligible for Medicare Part B, but were not enrolled.
If you are eligible for Medicare based on ESRD (not age), you can enroll in Medicare at any time without having a late enrollment penalty.
If you enroll in Medicare Part A, but not in Medicare Part B, regardless of age, you will incur a late enrollment penalty upon enrolling in Medicare Part B.
If you are eligible for Medicare based on age, you incur a penalty if you delay enrollment in Medicare Part B.
If you are paying a late enrollment penalty because you didn't enroll in Medicare Part B when you were first eligible, the penalty will stop when you become eligible for Medicare based on ESRD.

Medicare Part C (Medicare Advantage), is Medicare-approved insurance provided by private insurance companies. These plans provide you with all Medicare Part A and Part B benefits, and many also offer Part D prescription drug coverage. Click here to learn more about Medicare Advantage.
Medicare Part D is prescription drug coverage available to people on Medicare. If you elect this coverage, you pay a yearly deductible, a monthly premium and copays for your drugs. Patients on Medicare Part D plans can experience an annual coverage gap that limits what the plan will cover. This annual coverage gap begins after you and your drug plan have paid up to a certain amount for covered drugs. There can be prescriptions not covered by Medicare.
Medicare Supplement (Medigap)
You may also be eligible for a Medicare Supplement (Medigap) plan to help cover any remaining services. These plans usually have a premium and a window of time for application. If you apply during the initial application timeframe, you can buy any Medigap policy available in your state.
Medicaid
Medicaid is a joint federal and state program. Eligibility criteria and plan coverage are state-specific, and typically based on financial and/or medical need. Medicaid benefits cover only services from providers who accept Medicaid and typically do not cover services outside your state.
Some Medicaid programs cover additional services such as dental, transportation and prescription benefits. Again, benefits and eligibility vary by state. Ask your insurance counselor for more details on the eligibility and benefit requirements of your state.
Children's Health Insurance Program
The Children's Health Insurance Program (CHIP) provides low-cost health insurance to children in families that do not qualify for Medicaid or private insurance. In some states, CHIP also covers pregnant women. Each state offers CHIP coverage and works closely with its state Medicaid program. You can apply any time. If you qualify, your coverage can begin immediately, any time of year.
Tricare
Active and inactive military personnel and their families may be eligible for benefits offered by Tricare of the Department of Veterans Affairs (VA). Coverage levels vary and should be verified for each medical service you need.
Insurance Support
Need help understanding plan options and coverage differences? We're here for you.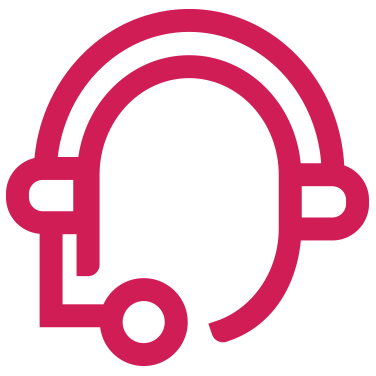 If you have kidney disease, but have not started dialysis, call the Patient Advocate Helpline: 1-833-410-0243.

DaVita dialysis patients, talk with your social worker or DaVita insurance counselor or fill out our Insurance Support Form.