Portions:
4 one-pound loaves, each loaf cut into 10 slices

Serving Size:
1 slice

Diet Types:

CKD non-dialysis
Diabetes
Dialysis
Ingredients
3 cups of water
5 cloves of garlic, crushed
6-1/2 cups bread flour
1 teaspoon salt
1-1/2 tablespoons dry yeast, or 1-1/2 packets dry yeast
 You will also need
 Large (4-5 quart) bowl or other container with lid (or plastic wrap to cover)
Wooden spoon for mixing
Cornmeal and/or parchment paper
Cookie sheet or pizza peel for dough to rise on
Another cookie sheet or bread stone to bake on
One cup of hot water to crisp the crust while baking
Metal pancake turner
Preparation
On Mixing Day:
Measure 3 cups water into a small container. Add crushed garlic, and heat on high in microwave for 3 minutes. Let this cool down while the rest of the ingredients are being measured. 
Measure flour, salt and yeast into the large bowl/container and mix well to distribute evenly. When measuring flour, do not sift. Instead, use the "scoop and level" method: lightly scoop the flour into a one cup measuring cup, then use a knife to level off the top.
When the water has cooled to lukewarm (about 100 degrees), add to the dry ingredients and mix by hand with the wooden spoon. The dough will be very sticky. Add a little more water if the dough is too dry to mix in all the flour. 
Cover the container very loosely with the lid or plastic wrap and let rise at room temperature for 2 hours or more. The dough may rise to the top of the container and then fall a bit. That is OK. Remember, kneading is not necessary. 
At this point, you can refrigerate the dough for up to10 days and bake as needed. The longer it is refrigerated, the better the flavor. If you bake some of it the day it is mixed up, the dough will be sticky and harder to handle unless it has been refrigerated for at least 3 hours.
On Baking Day:
Prepare a cookie sheet/pizza peel for the dough to rise on by putting a piece of parchment paper on the cookie sheet or pizza peel and dusting it liberally with corn meal. 
Sprinkle the top of your refrigerated dough with flour. Use scissors or a knife to cut the dough in the bowl into 4 pieces. 
Flour your hands and pull out a piece of dough. Place it on one palm, and gently stretch up a side of the dough to the top of the loaf, rotating the ball a quarter turn as you go. Do this on all four sides of the circle. You will now have an upside-down round loaf in your hand. The loaf can be kept round, or you can stretch it a bit into a longer shape.
Flip the loaf smooth side up/ folded side down on the dusted cookie sheet/pizza peel. Let it rise for about 40 minutes. 
Twenty minutes before the end of the rising time, put one oven rack in the middle of the oven with another cookie sheet (or a bread stone if you have one) on the rack. Put another rack toward the bottom of the oven, with the broiler pan, or another small metal (not glass) pan, on it. Preheat the oven to 450° F for 20 minutes. 
Now you are ready to bake! Dust the top of the loaf with flour, and then use a serrated knife to slice a 1/4" deep  "X "on top of the round loaf. You can slice crosswise across the top of a longer loaf in a few places. 
You can transfer the loaf onto the hot baking surface in a number of ways, but be careful -- the oven is very hot. Slide a metal pancake turner under the parchment paper and transfer the loaf to the hot cookie sheet/baking stone; or pick up the cookie sheet /pizza peel with the dough on it and hold it close to the hot cookie sheet/ bread stone. With a quick forward push/shake motion, slide the dough onto the hot surface.
Quickly pour the one cup of hot water into the broiler pan or metal pan on the bottom oven rack and close the oven door. The water will make steam for a crispier crust.
Bake for 30 minutes, or until the crust is well browned.
Cut cooled loaf into 10 slices.
Helpful hints
This is a very forgiving recipe. For example, if during the initial rise you forget it and it rises for 5 hours, that's OK. More garlic can be added as well. 
Remember to keep the container lid on loosely; gases made by the yeast can build up pressure in the container if the lid is put on too tight. 
During the second rise, the bread may not seem to rise as much as you might expect. This is normal; it will also rise in the oven. 
Using the parchment paper AND the cornmeal makes it easier to flip the loaf onto the hot baking surface in the oven. Otherwise, the dough can stick and make a mess. 
If you can do this safely, about halfway during the baking time, gently scoot a metal pancake turner between the bread and the parchment paper. Just peel the parchment off the bottom of the loaf, and then let the bread continue to bake on the hot surface. This will make the crust crispier. 
Using an oven thermometer can be helpful to make sure your oven is hot enough. Many ovens are actually up to 50 degrees off. 
It may take a couple of loaves before you are comfortable with the process. That's OK — it tastes great whether it looks good or not!
Nutrients per serving
Calories 76
Protein 3 g
Carbohydrates 16 g
Fat 0 g
Cholesterol 0 mg
Sodium 55 mg
Potassium 25 mg
Phosphorus 26 mg
Calcium 5 mg
Fiber 0.6 g
Renal and renal diabetic food choices
Submitted by: DaVita renal dietitian Kris from Michigan.
Download Free Kidney-Friendly Cookbooks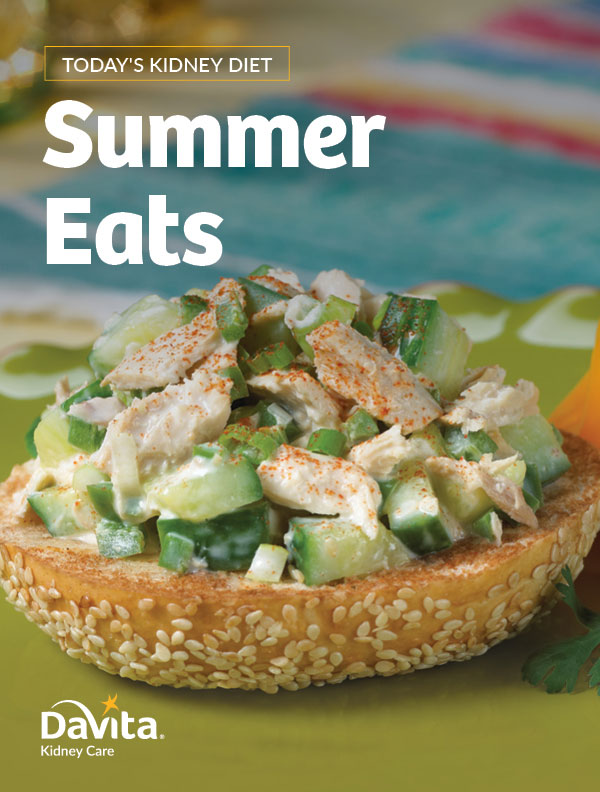 Get instant access to recipes and kidney diet tips from DaVita dietitians.
GET MY FREE COOKBOOKS
680,830 Downloads So Far!
My Kidney Diet. My DaVita Diet Helper.TM
Get 1,000+ recipes for quick and easy meal planning.
Recipes, tips and news for people on a kidney diet.
Access free kidney-friendly cookbooks from DaVita dietitians.
Discover DaVita Diet HelperTM
From planning meals to creating shopping lists, it's the easy way to manage a kidney diet.
More Recipes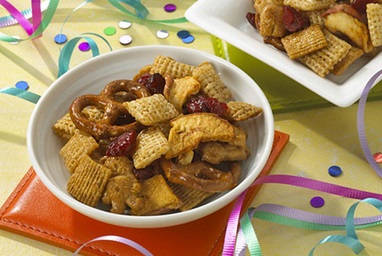 A DaVita dietitian shares a kidney-friendly snack that is both nutritious and delicious: Honey-Maple Snack Mix.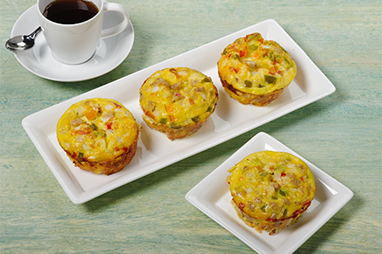 Egg Muffins are the perfect choice for an easy, high protein breakfast on the road. DaVita renal dietitian Christine serves these yummy muffins to her patients as well as her own family.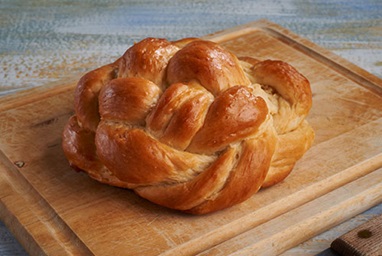 Challah is a simple yeast bread served on the Sabbath and Jewish holidays. Try Maryam's Heavenly Challah. It's so good it definitely lives up to it's heavenly name.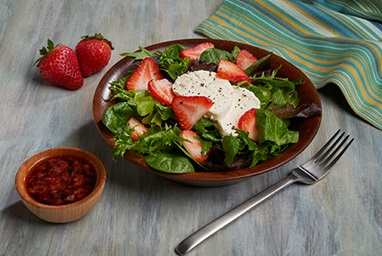 Sweet fresh strawberries and goat cheese combine with balsamic vinegar and extra virgin olive oil to make a healthy, delicious spring salad. Strawberry and Goat Cheese Spring Salad from DaVita dietitian Michele is sure to be a favorite.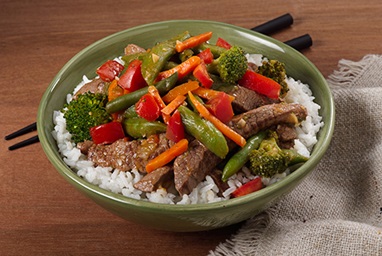 Now you can enjoy Chinese restaurant-style dinner at home thanks to DaVita dietitian Trisha and her kidney-friendly version of Broccoli and Beef Stir-Fry. It's much lower in sodium than the restaurant dish, plus you can easily adjust the beef to meet the protein requirement of your meal plan.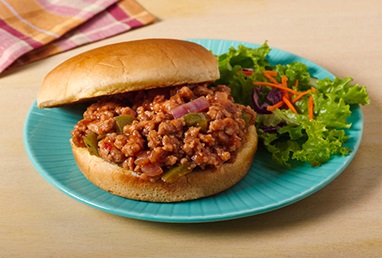 Enjoy a savory, family favorite that celebrates the Americana diner of yesteryear. DaVita renal dietitian, Tammy from Louisiana, shares a kidney-friendly recipe for Easy Turkey Sloppy Joes.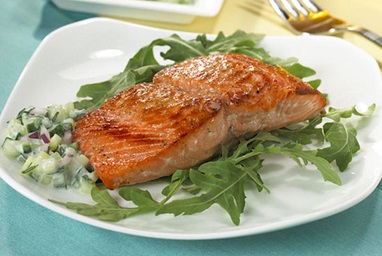 Try a tasty Honey Spice-Rubbed Salmon for dinner and you'll want to have it again for lunch the next day. This flavorful and kidney-friendly recipe is easy to prepare in the oven or on the grill.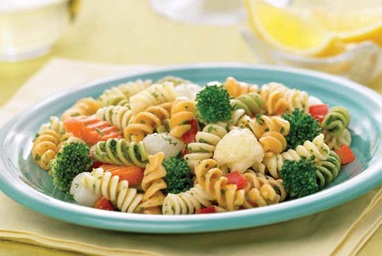 Pasta Primavera is a perfect kidney-friendly recipe to make for a large group.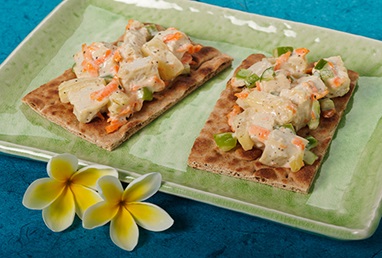 You don't have to travel to Hawaii to get a taste of the islands. Linda, a DaVita dietitian from Michigan, created Hawaiian Chicken Salad Sandwich, a kidney-friendly, high-protein sandwich that can bring you to a tropical state of mind wherever you are.
Your next kidney-friendly meal is only four easy steps away with Quick and Easy Ground Beef Soup. This combination of mixed vegetables, beef and rice is tasty and filling and a definite keeper for the quick meal file.
Most people hear "salsa" and automatically think tomato salsa, but really, salsa is a spicy sauce that can be created with any fresh vegetable or fruit that will make a tasty condiment. For people on hemodialysis, high potassium tomatoes are out and low potassium pineapples are in with this recipe for Pineapple Salsa.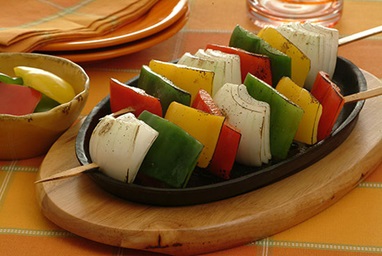 This colorful combination of bell peppers and onions can be grilled together and served with a grilled protein source of your choice. Flavorful, colorful and recommended on the dialysis diet, this kidney-friendly recipe for Grilled Multicolored Peppers and Onions is a great addition to a cookout.
Try the tangy kidney-friendly recipe for Lemonade or Limeade Base on your next picnic.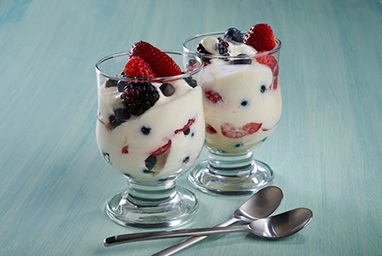 Besides being delicious, berries are loaded with powerful antioxidants that help strengthen the immune system and ward off disease. Accordingly, the kidney-friendly recipe for Triple Berry Protein Parfait from Tennessee DaVita dietitian Jamie packs triple the health boost because it's made with blueberries, blackberries and strawberries.