Asian Orange Chicken
Diet Types:

Portions: 4

Serving Size: 1/4 recipe
Ingredients
1-3/4 cups water
2 tablespoons orange juice
1/4 cup lemon juice
1/3 cup unseasoned rice vinegar
2 tablespoons reduced-sodium soy sauce
1 tablespoon orange zest
1/3 cup packed brown sugar
1/2 teaspoon fresh ginger root
1 garlic clove
2 tablespoons green onion
1/4 teaspoon red pepper flakes
1/2 pound  boneless, skinless chicken breasts
2-1/2 tablespoons cornstarch
3 tablespoons olive oil
Nutrients per serving
Calories 242
Protein 14 g
Carbohydrates 19 g
Fat 12 g
Cholesterol 37 mg
Sodium 340 mg
Potassium 240 mg
Phosphorus 118 mg
Calcium 30 mg
Fiber 0.4 g
Preparation
Mince ginger root and garlic. Chop green onion.
Pour 1-1/2 cups water, orange juice, lemon juice, rice vinegar, and soy sauce into a saucepan and set over medium-high heat.  Stir in the orange zest, brown sugar, ginger, garlic, chopped onion, and red pepper flakes.  Bring to a boil.  Remove from heat, and cool 10 to 15 minutes.
Cut chicken into 1/2-in pieces and place into a resealable plastic bag. When contents of saucepan have cooled, pour 1 cup of sauce into bag.  Reserve the remaining sauce.  Seal the bag, and refrigerate at least 2 hours.
Heat the olive oil in a large skillet over medium heat.  Place the marinated chicken into the skillet, and brown on both sides.  Drain on a plate lined with paper towels and set aside.
Wipe out the skillet, and add the sauce.  Bring to a boil over medium-high heat.  Mix together the cornstarch and remaining 1/4 cup water; stir into the sauce.  Reduce heat to medium low, add the chicken pieces, and simmer, about 5 minutes, stirring occasionally.
Divide into 4 portions and serve hot.
Want more delicious kidney-friendly recipes like Asian Orange Chicken?
Sign up now for a FREE myDaVita account and get instant access to:
25+ cookbooks from DaVita dietitians
Over 1,000 kidney-friendly recipes
DaVita Diet Helper meal plans and shopping lists
SIGN UP NOW
Download Free Cookbooks
Get instant access to recipes and kidney diet tips from DaVita dietitians.
GET MY FREE COOKBOOKS
539,947 Downloads so far!
Renal and renal diabetic food choices
2 meat
1/2 fruit, low potassium
1 fat
1/2 high calorie
Carbohydrate choices
1
Helpful hints
Serve with steamed rice to complete the meal.
Turkey cutlets, chicken thigh meat or pork loin can be substituted for chicken breast.
Note the water is divided for use in steps 2 and 5. The sauce is also divided for marinating and making final sauce.
Submitted by:
DaVita dietitian MaryGrace Phipps from California.
Download Free Kidney-Friendly Cookbooks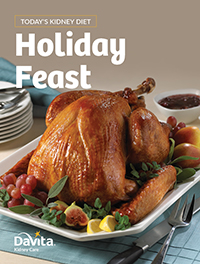 Get instant access to recipes and kidney diet tips from DaVita dietitians.
GET MY FREE COOKBOOKS
539,947 Downloads So Far!
My Kidney Diet. My DaVita Diet Helper.TM
Get 1,000+ recipes for quick and easy meal planning.
Recipes, tips and news for people on a kidney diet.
Access free kidney-friendly cookbooks from DaVita dietitians.
Discover DaVita Diet HelperTM
From planning meals to creating shopping lists, it's the easy way to manage a kidney diet.
More Recipes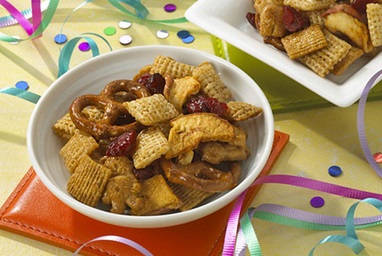 A DaVita dietitian shares a kidney-friendly snack that is both nutritious and delicious: Honey-Maple Snack Mix.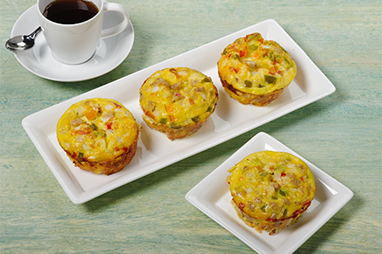 Egg Muffins are the perfect choice for an easy, high protein breakfast on the road. DaVita renal dietitian Christine serves these yummy muffins to her patients as well as her own family.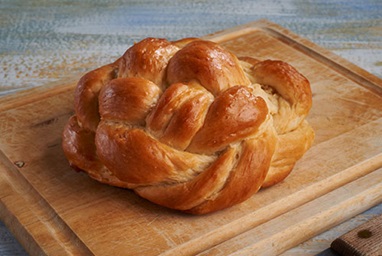 Challah is a simple yeast bread served on the Sabbath and Jewish holidays. Try Maryam's Heavenly Challah. It's so good it definitely lives up to it's heavenly name.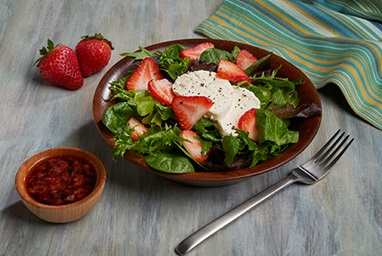 Sweet fresh strawberries and goat cheese combine with balsamic vinegar and extra virgin olive oil to make a healthy, delicious spring salad. Strawberry and Goat Cheese Spring Salad from DaVita dietitian Michele is sure to be a favorite.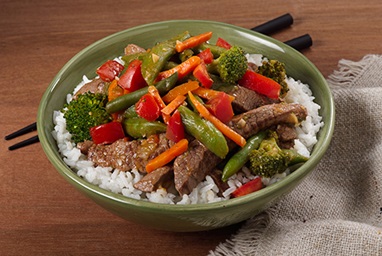 Now you can enjoy Chinese restaurant-style dinner at home thanks to DaVita dietitian Trisha and her kidney-friendly version of Broccoli and Beef Stir-Fry. It's much lower in sodium than the restaurant dish, plus you can easily adjust the beef to meet the protein requirement of your meal plan.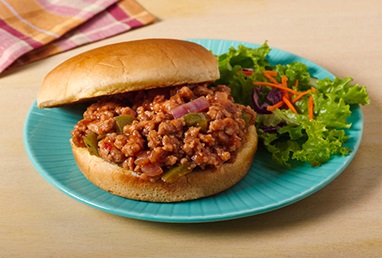 Enjoy a savory, family favorite that celebrates the Americana diner of yesteryear. DaVita renal dietitian, Tammy from Louisiana, shares a kidney-friendly recipe for Easy Turkey Sloppy Joes.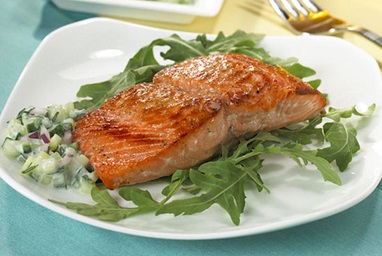 Try a tasty Honey Spice-Rubbed Salmon for dinner and you'll want to have it again for lunch the next day. This flavorful and kidney-friendly recipe is easy to prepare in the oven or on the grill.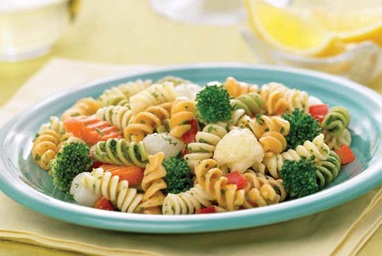 Pasta Primavera is a perfect kidney-friendly recipe to make for a large group.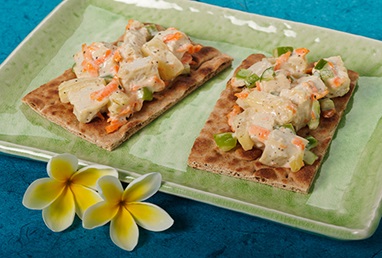 You don't have to travel to Hawaii to get a taste of the islands. Linda, a DaVita dietitian from Michigan, created Hawaiian Chicken Salad Sandwich, a kidney-friendly, high-protein sandwich that can bring you to a tropical state of mind wherever you are.
Your next kidney-friendly meal is only four easy steps away with Quick and Easy Ground Beef Soup. This combination of mixed vegetables, beef and rice is tasty and filling and a definite keeper for the quick meal file.
Most people hear "salsa" and automatically think tomato salsa, but really, salsa is a spicy sauce that can be created with any fresh vegetable or fruit that will make a tasty condiment. For people on hemodialysis, high potassium tomatoes are out and low potassium pineapples are in with this recipe for Pineapple Salsa.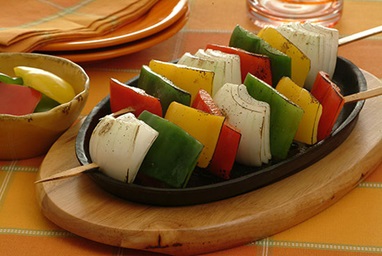 This colorful combination of bell peppers and onions can be grilled together and served with a grilled protein source of your choice. Flavorful, colorful and recommended on the dialysis diet, this kidney-friendly recipe for Grilled Multicolored Peppers and Onions is a great addition to a cookout.
Try the tangy kidney-friendly recipe for Lemonade or Limeade Base on your next picnic.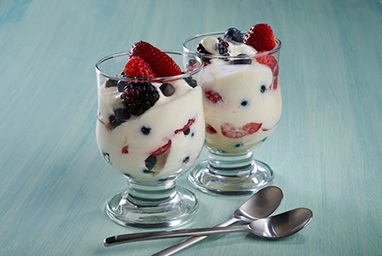 Besides being delicious, berries are loaded with powerful antioxidants that help strengthen the immune system and ward off disease. Accordingly, the kidney-friendly recipe for Triple Berry Protein Parfait from Tennessee DaVita dietitian Jamie packs triple the health boost because it's made with blueberries, blackberries and strawberries.